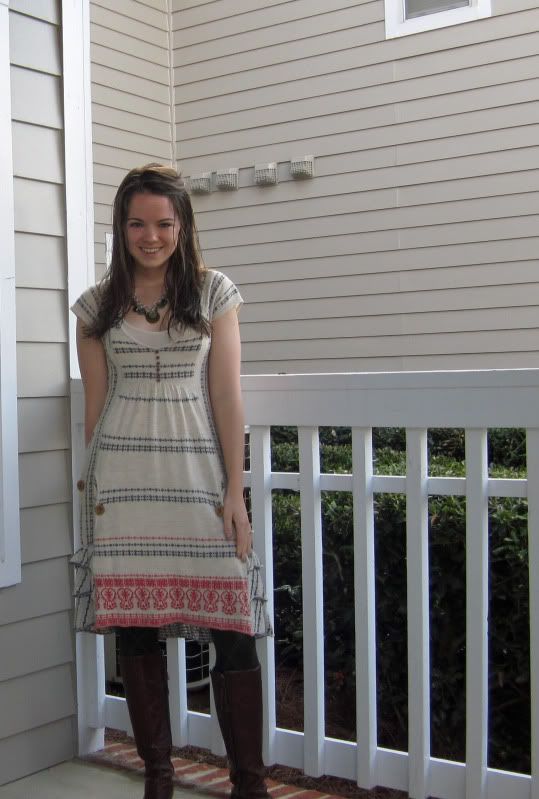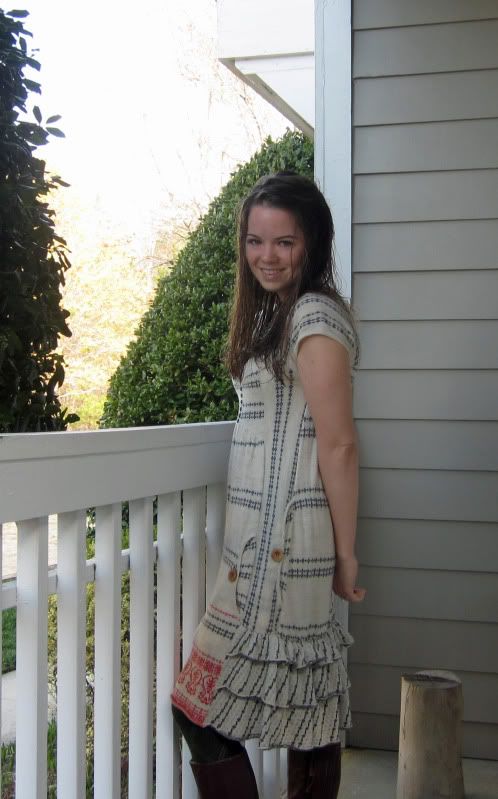 Lolland Sweaterdress (Anthropologie)
Tights: Macy's
Necklace: Kohl's
Boots: Grandma
It has been absolutely disgusting for nearly a week in my neck of the woods, and I'm definitely feeling the need for sunshine and warmer days. I only like cold and rain when I can stay in bed all day, and since I can't do that, this weather is simply unacceptable! I put on one of my comfiest warm dresses yesterday to try and ward off a bit of the doom and gloom outside.
I wasn't sure about these tights and almost put a different color with it, but in the end I took a "chance." I honestly ended up liking how they looked. I think I'm finally starting to trust my fashion "instincts" on what will go well together, and I find that that little voice in my head is right more and more. This is a great feeling! Don't you love it when you feel like an outfit comes together?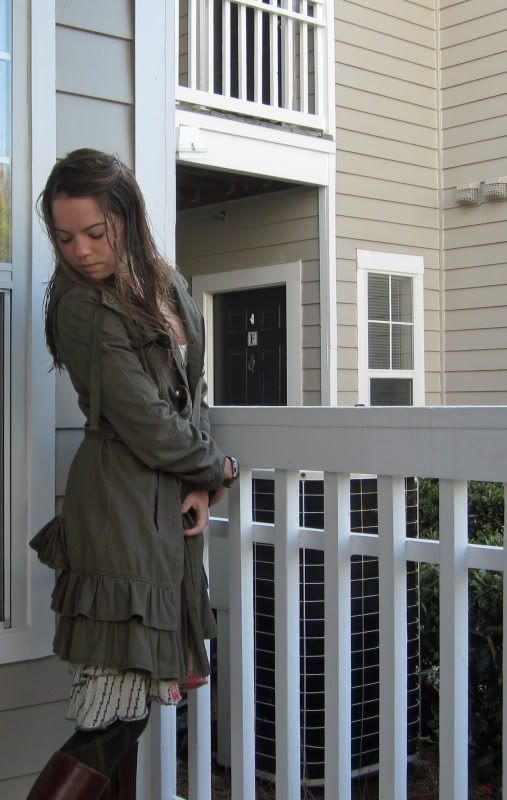 Ruffle overkill with the Frill Force Jacket (Anthropologie)
I'm completely exhausted, so I'm going to wish you all goodnight and end this here! I'll be back soon with the Versatile Blogger Award which was kindly given to me by
Terrie
! Thank you so much, Terrie! If I wrote seven things about myself right now, 1-7 would be "I'm tired," so I'll wait till next time, but check back soon!