Happy Tuesday! I hope you're having a better day than I'm having, since I'm at home reading about the gastrointestinal tract for my lame test tomorrow. But I decided to take a break to post an outfit for you, as well as some style inspiration.
So it's no secret that my Taylor Swift Problem is almost as big as my Anthropologie Problem. I love her music, her talent, and her style. I'm going to see her concert in June and am so excited! I've always loved her thing for pretty forehead headbands, like this:
I wanted to recreate it but have never had the guts (because headbands are gutsy? Weird, I know) because I felt like it would look like I just didn't know how to put on my headband. Well, last week I decided, to heck with it, I'm going to be Taylor Swift for the day and actually leave my house! I also wanted to bring out my long-coveted-and-recently-acquired-for-only-thirty-dollars Tiered Rush Dress. The end result was this: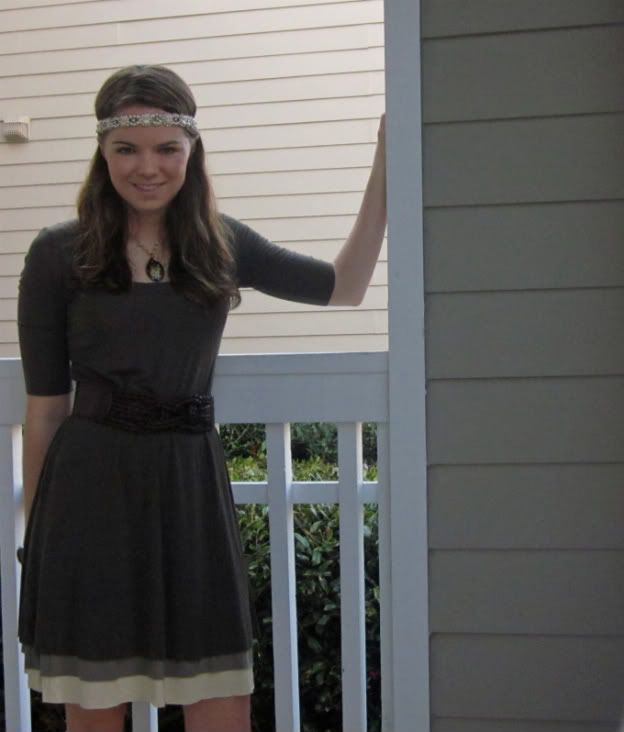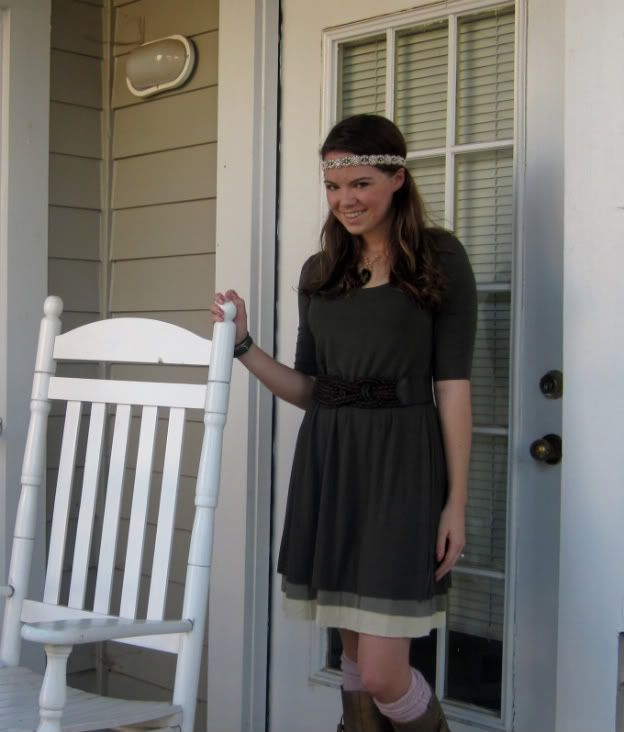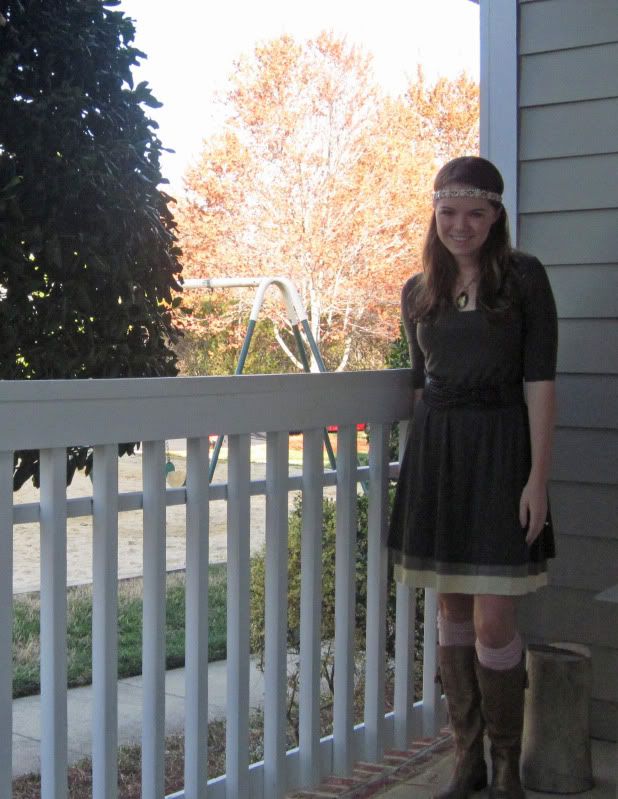 Tiered Rush Dress, Flushed Beauty Headband, Zodiac Heirloom Necklace, Looping Lanes Belt, Luminous Boots (Anthropologie)
Socks: Francesca's
(I know, I know: I wear this necklace way too much. Blame my space nerdery. I don't buy into astrology, but I like it as a story, and I do love the constellations and strongly identify with Gemini.)
I love this dress, and I'm so glad that I was able to help someone else (hi
Elizabeth
from the Trade Market) find one, too!
Overall, I thought this look worked out okay, and I enjoyed pretending like I lived in a Taylor Swift album for the day. I'll probably be trying out this trend again soon. What do you think? Should headbands stay on the top of your head, or is this trend a fun way to change things up?