Hi everyone! I have a belated St. Patrick's Day outfit to share with you! I'm Irish, so of course I had to dress up for this day, and I couldn't think of a better dress to wear than the Caranday Dress. It seems that great minds think alike, because
Anjali
also wore her dress last week -- and styled it adorably, might I add. Here's what I came up with: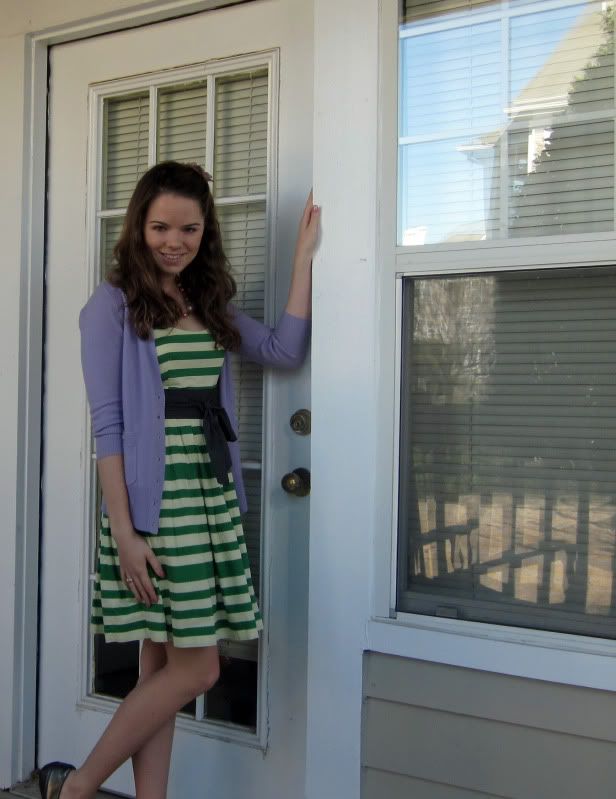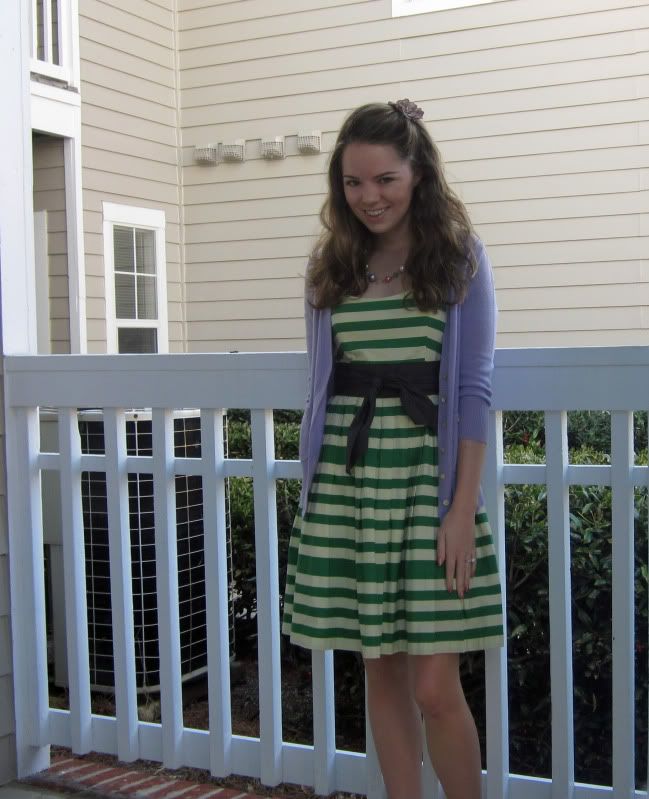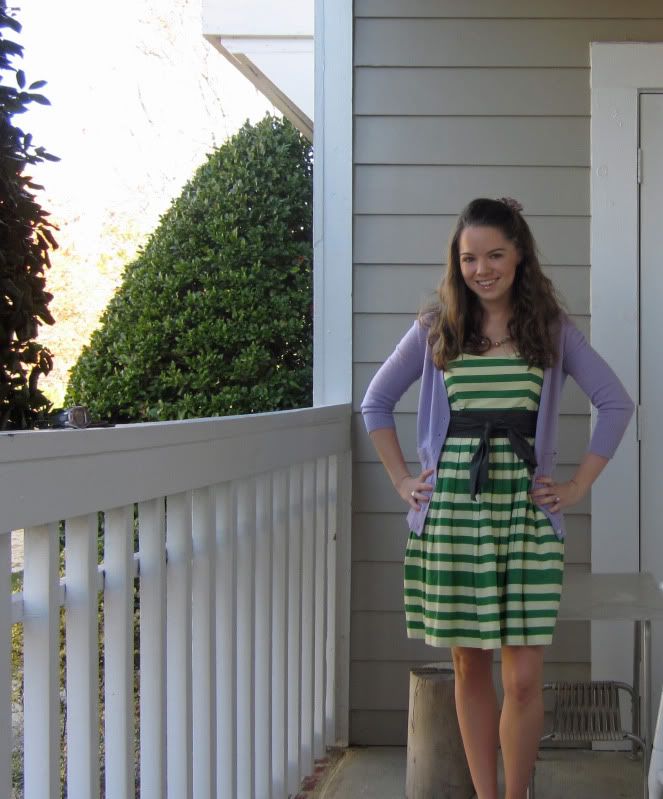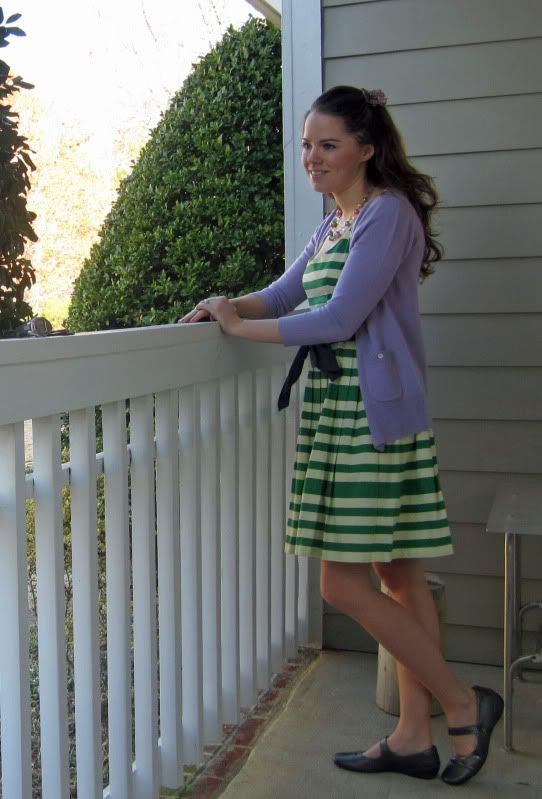 Caranday Dress, flower clip (Anthropologie)
JCrew cardi
Necklace from my work hospital
Softwalk shoes
This was my first "real" day going without tights because it was actually warm enough! I felt weirdly exposed after wearing tights almost every day for so long, but I think I could get used to it. Now to do something about my blindingly pale legs...
I have a couple more backlogged outfits to post, so stay tuned!