Good evening! And what a good evening it is, since word on the street is that there will be a pretty big Anthro sale tomorrow. My poor wallet and I are probably sitting this one out unless there are some pretty epic second cuts, but I wish everyone the best of luck finding their items!
For today's outfit, I pulled out a dress that my mom bought for me, and while I love it, I've had some difficulty figuring out how to wear it. I'm trying to find ways to tone down the color because, wow, that's a lot of orangey pink. Here's my attempt at not blinding everyone around me (okay, maybe just a little) with my brightness!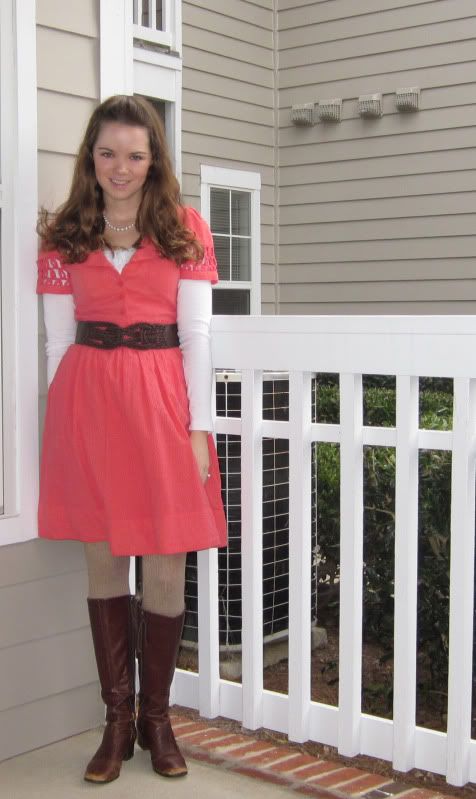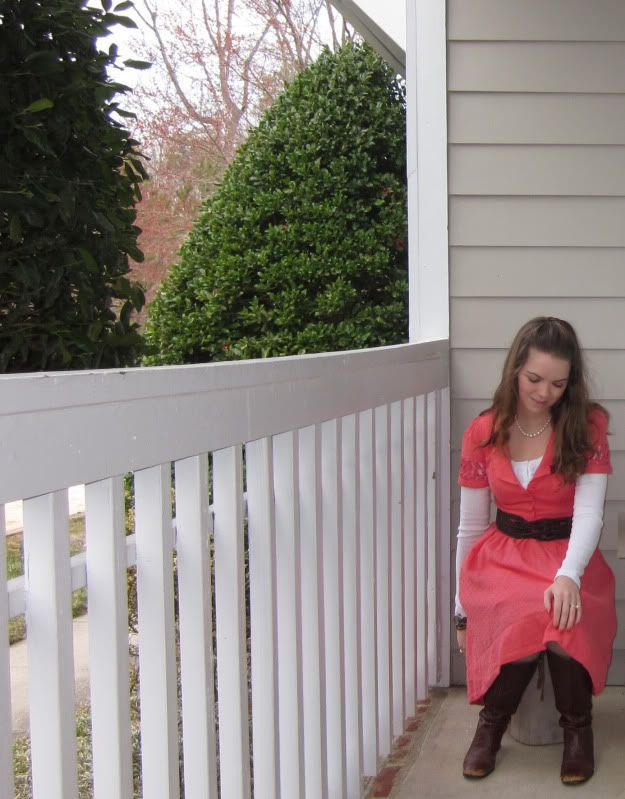 Anthropologie Tiny Windows Dress, Looping Lanes Belt, Donegal Tights
Grandma's boots
Ruffle tee: I think this is from Kohl's, but it was a gift
Necklace: Kohl's
I'm trying to take
Tara
's advice from her photo tutorials in my pictures, and hopefully it's paying off. Speaking of which, want to win an Anthro gift card? Check out Tara's giveaway going on right now! And speaking of giveaways,
Kathryn and Carol
are hosting one to celebrate their blogiversary, and you should check it out, too!
That's all I've got for tonight, but I'll see you guys bright and early tomorrow to check out the sale vicariously!