So there was an Anthro sale yesterday! Did you pick up anything? What did you think of the offerings? I sat this one out, but two of my recent purchases got second cuts, which means I got price adjustments! And oh man, guys, the most epic thing happened. So a week or two ago, I ordered the Tiered Rush Dress in an XS, and was so sad to see it get canceled. Worried that I'd never find an XS, I ordered a S on popback, but it was really too big. I seem to have unintentionally lost a bit of weight due to my exercise regimen, and it just didn't work for me like I'd hoped it would.
Imagine my shock when this dress AND my new Chantilly Chemise both received additional markdowns yesterday! For $30, I was sorely tempted to just keep the ill-fitting dress, but I knew I had to try one more time to find an XS. I have to give the biggest shoutout ever to
Ellen
, who emailed me to let me know that her local Anthro had a Tiered Rush in my size! It's now on its way to me, and I couldn't be happier. I scored a $190 dress for $30 and a $90 slip for $20! How wonderful is that? Thank you so much for helping me score it, Ellen!
And now, here's today's outfit! It's probably a good thing that I've lost a little weight, because I refuse to dry clean this dress and it shrunk when I hand-washed it, oops. I was planning to wear it with my orange cardigan, but the embroidery wasn't as orange as I'd remembered. I liked the mint green better for spring, anyway. I got asked if I was a "German dancer" in this dress, ha! (I am neither German nor a dancer. Trust me on the second one.)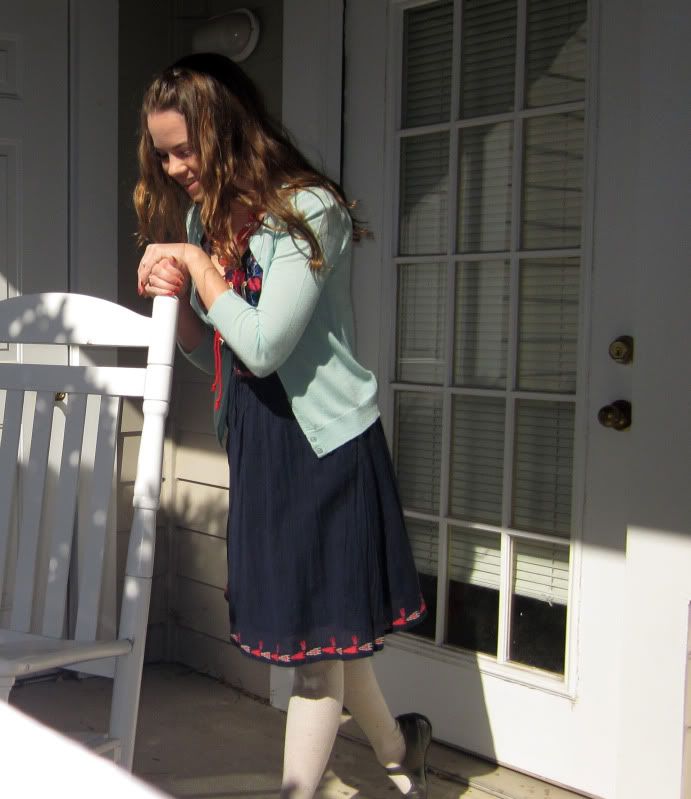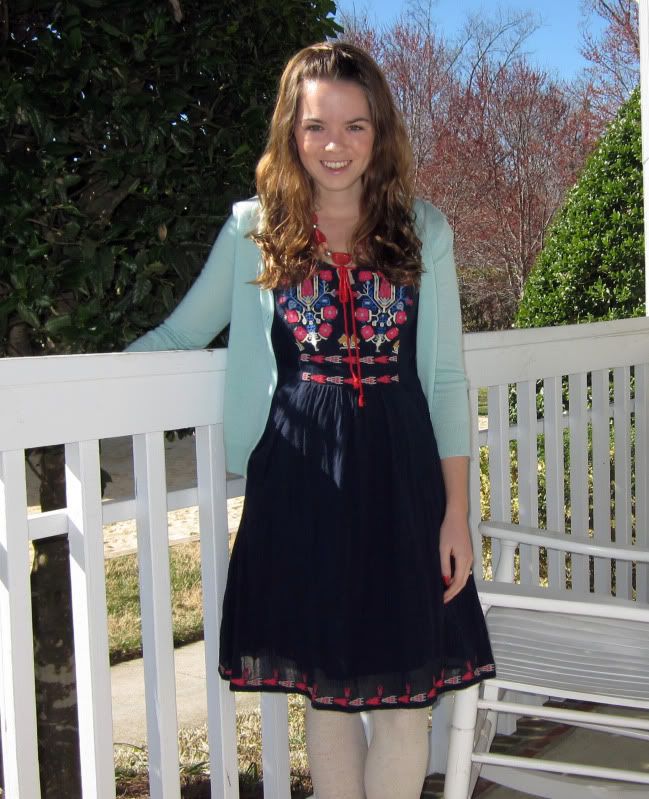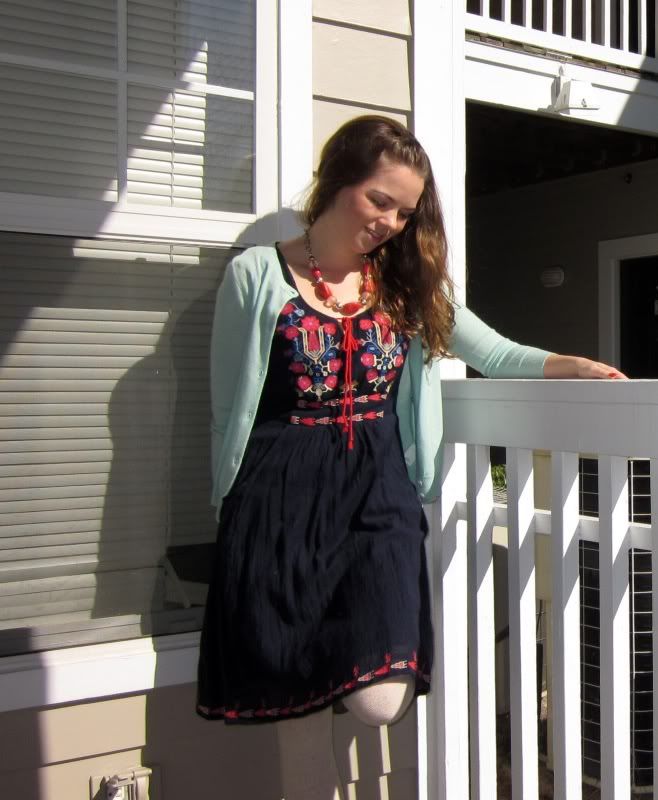 Anthropologie Manisa Dress, Speckled Tights
JCrew cardi (from warehouse sale)
Softwalk shoes (2009 and still loving them!)
NY and Company necklace (gifted)
This was a really comfy outfit, and I always think of my friend Keenan when I wear it because she owns this dress, too. I helped her find one last year, and we've been friends ever since. If you're reading this, hi, Keenan!