Hi all! I wanted to post a quick backlogged outfit for you! This is actually what I wore to take my test; an Anthro addict needs some good luck in a pretty dress, right? I stupidly did not buy this dress when I had the chance in stores, but luckily
Annie
at the Trade Market was kind enough to sell one to me. Thank you so much, Annie! I love wearing it.
Crop Patterns Dress (Anthropologie)
Target cardi
Grandma's boots
As you know, I've been trying to take better pictures, but between the wind and a few persistent bees, it just wasn't happening the day these were taken. I got frustrated, and this happened: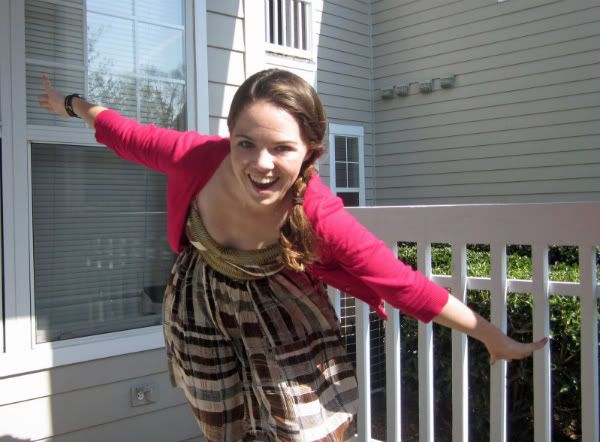 Did I mention I'm a dork?