Hi guys! If you're reading this, I'm off on my trip, but I wanted to post some outfits that I wore last week. I hope you enjoy them! Without further ado, here's the first: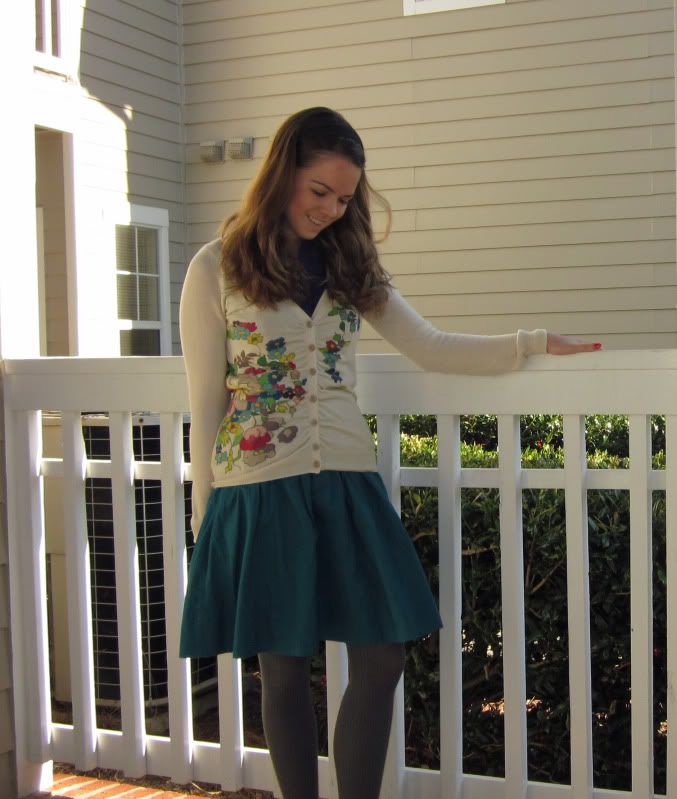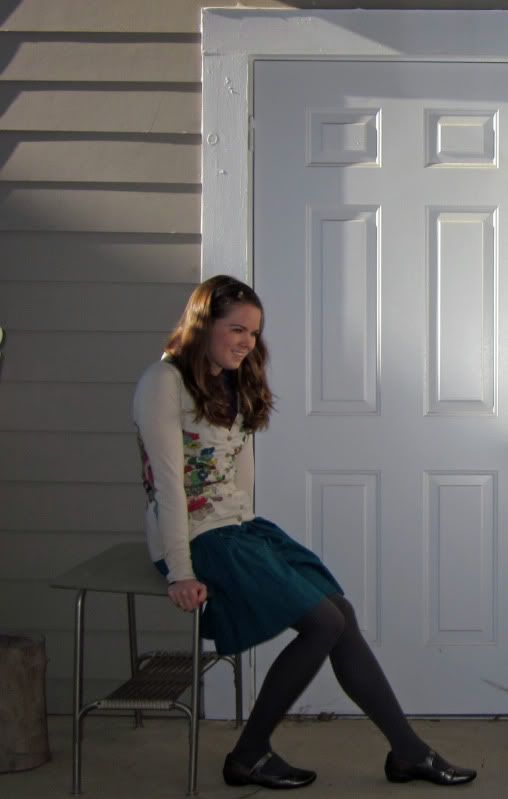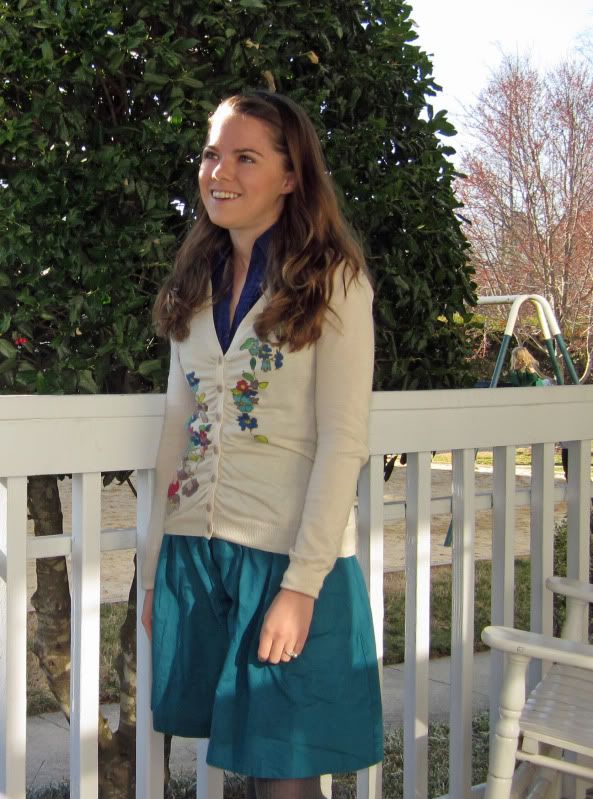 Anthropologie Circle the Globe Skirt, Tempting Trellis Cardigan
NY and Company top
Softwalk shoes
Macy's tights
I literally never wear this top. It's too big for me, and I don't have a clue how to style it. Last week, I noticed how much purple was in my Tempting Trellis cardi and decided, what the heck, let's give this a whirl. I really liked how it turned out, and maybe this top will be resurrected from the depths of Katie's Dresser Hell. Oh, and did I mention this is my favorite sweater?
I've been reading Tara's tips on how to take better photographs and really trying to put them into action. I hope it's working!