Hi again! I'm feeling a little better, although I'm a lot rushed because I have a planetarium show about women in astronomy to get to very soon, but I wanted to post the last of my vacation recap!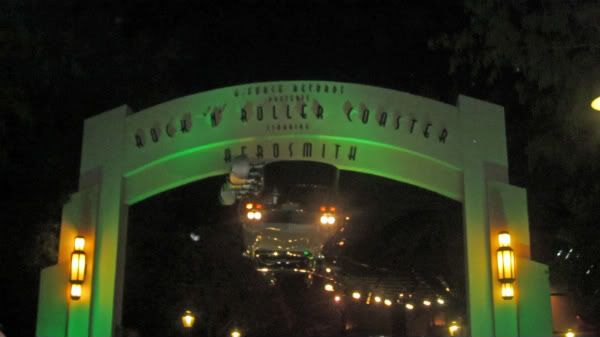 Katie's Disney Vacation, Part Three: MGM... Erm, "Hollywood" Studios!
This is tied for my favorite park, but it will always be MGM Studios in my book. I don't handle change well, you see. Why is it my favorite? You learned in the last few posts that I love fast rides, and the Studios has two of the fastest in Disney: Tower of Terror and Rock 'n' Rollercoaster! I absolutely adore both of these rides, and they were my main reason for wanting to go to this park. Tower of Terror is the only drop ride that I like (not a fan of the sensation, but for the Disney special effects, I'll give it a go), and RnR is just plain fun. It's just barely what I'd call a "real" rollercoaster, but with the Disneyfication, how could you not love it? I think all coasters should have speakers in the backs of the seats playing awesome music, for one, and the props can't be beat. Going through the donut is my favorite part. I may or may not have gone on them three times each. Anyway, here are some pictures!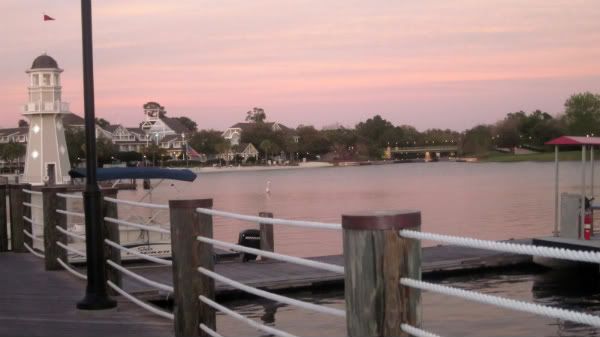 View from our hotel at sunset. We could walk to the Studios, too, but it was a bit more of a hike.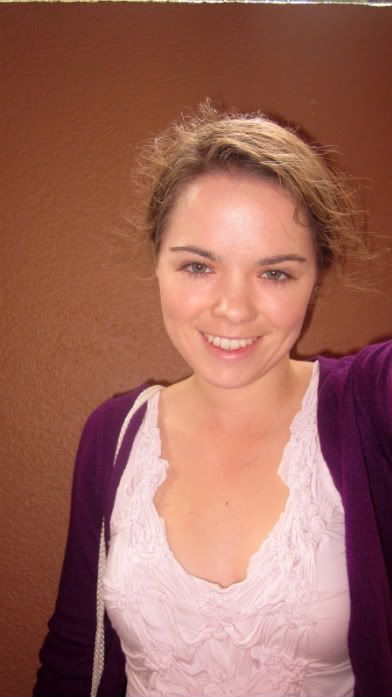 My boring but sensible OotD. The day started out pouring, and my OotD included a garbage bag poncho accessory. But I'm going to show you the dry version, which includes the Creative Outlet Tank (Anthropologie) and a target cardigan. (There were boring jeans, too, but I didn't think anyone cared enough for me to bother taking a picture of them.) Also, this is my rainstorm-and-rollercoaster hair, so please excuse.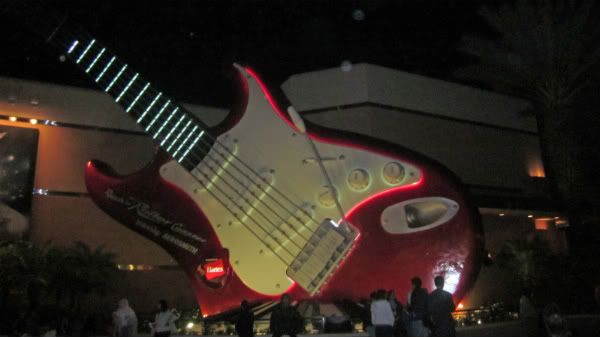 This is a GIANT GUITAR. (My friend Van and I have a joke about giant guitars, so I had to take this picture.) It's outside of my favorite rollercoaster. Love it!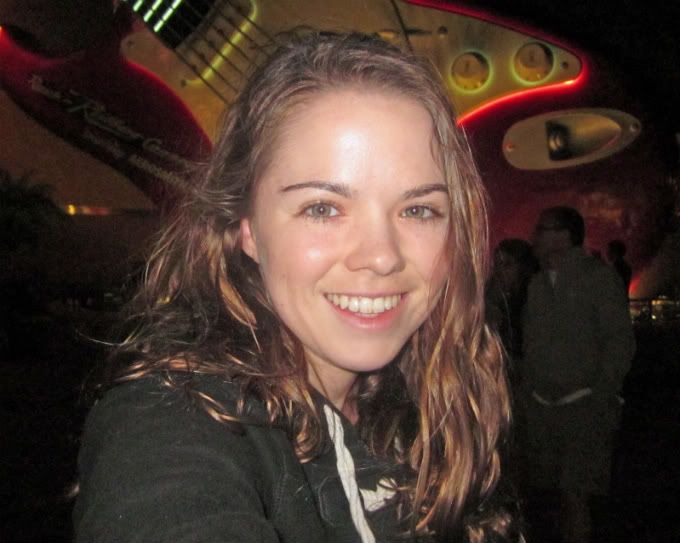 Loving the giant guitar.
This is me at the Yacht Club right before I flew back home. I'm wearing my stevie cords, JCrew cardi, Molded and Melded Tee, and a NY and Company necklace. (I wasn't loving this color combo, but I had limited items to work with at this point.)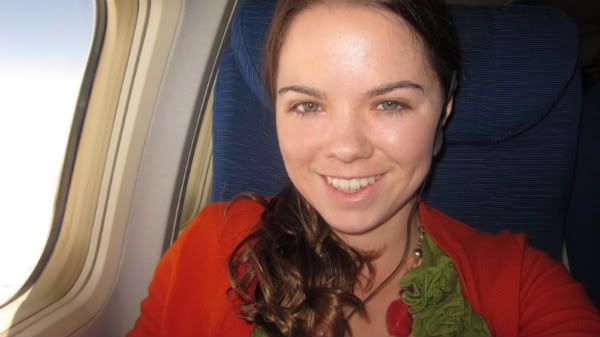 A cramped and germ-filled plane trip home.
Overall I had a great time at Disney, and it was great to catch up with my sister Ria again. Stay tuned because speaking of Ria, she'll be back tomorrow with a guest post filled with Anthropologie reviews!