Good Friday afternoon, readers. I hope yours is better than mine, because honestly it has not been a good week at all for me. Today I wanted to share something with you that some of you might already be aware of or guessed. I don't want to go into too many details here due to the public nature of this blog, but one of the reasons I love reading
Bonnie's
blog so much is that I too struggle with anxiety. I have Generalized Anxiety Disorder, and lately my illness has made it really hard to manage life and all the stress and hardships that come with being a busy grad student. This isn't easy for me to say to the wide, wide internets, but I hope that it will help you better understand where I'm coming from when I say that I've had a bad day.
All my life, I'd been taught to be ashamed of my mental health struggles, from many people who should have been unconditionally supportive. It's been a long road accepting that I don't have to feel ashamed of myself for being "weak" or pretend I'm okay when I'm not. I'm not all the way there, yet, either, but I did want to take one more step by sharing this with you. I hope this helps you understand better where I'm coming from and gives you encouragement to be open about things in your life you may struggle with. I am trying very hard to be brave, not only for myself but for others who may need help.
One of my favorite remedies for a hard day is a favorite dress. Bravery is about getting to the place inside yourself that makes
you
able to face the world, and no one else can tell you what will help you get there. Sometimes bravery is about stripes and twirly skirts, and in my experience they can serve as some pretty effective armor. So that's exactly what I wore here: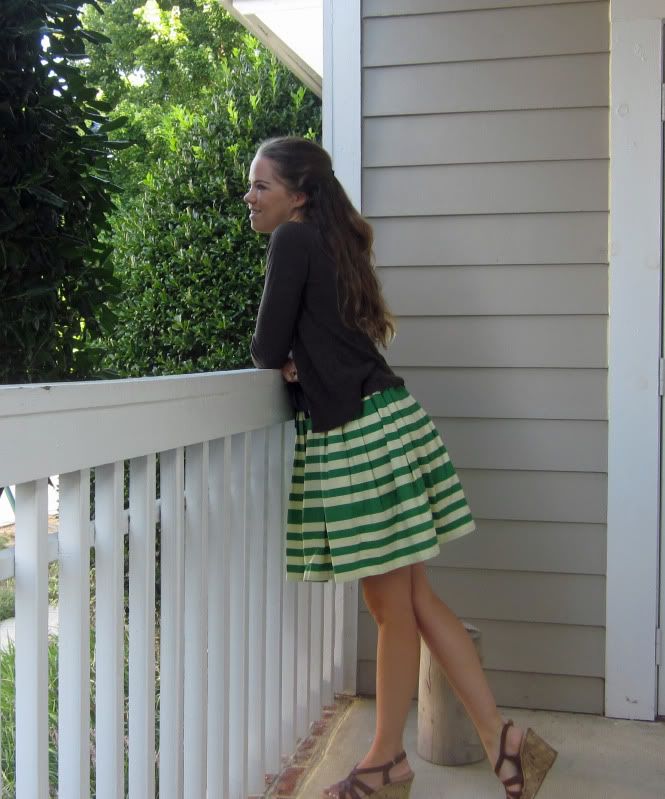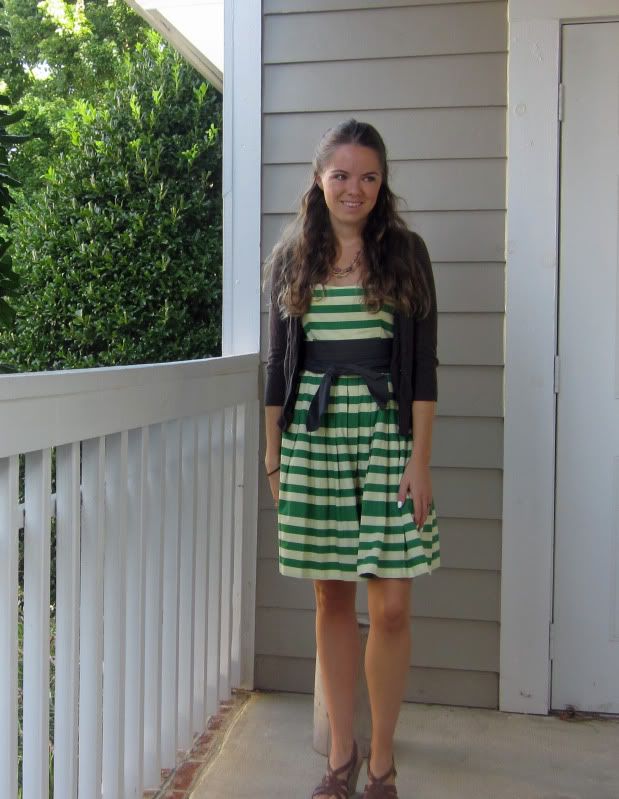 Dress: Anthropologie Caranday
Cardigan: Target
Shoes: b.o.c. Cates
Necklace: Gift from Mom
I wish for bravery and strength (and a lot of peace and relaxation) for you this weekend.