I thought recent events in the blogging community would be as good an excuse as any to post some pictures of my new workout clothes! I've recently become a little obsessed with running skirts. I spend way too much time running to not be girly while I do it, right? I've also graduated to "real" running clothes, including synthetic fibers -- it turns out that, although they are great for actual clothes, natural fibers aren't a great idea for workout clothes. You learn something new every day. Here are some of the new outfits I've acquired for hitting the pavement. Please excuse the first picture -- it was after a four mile run!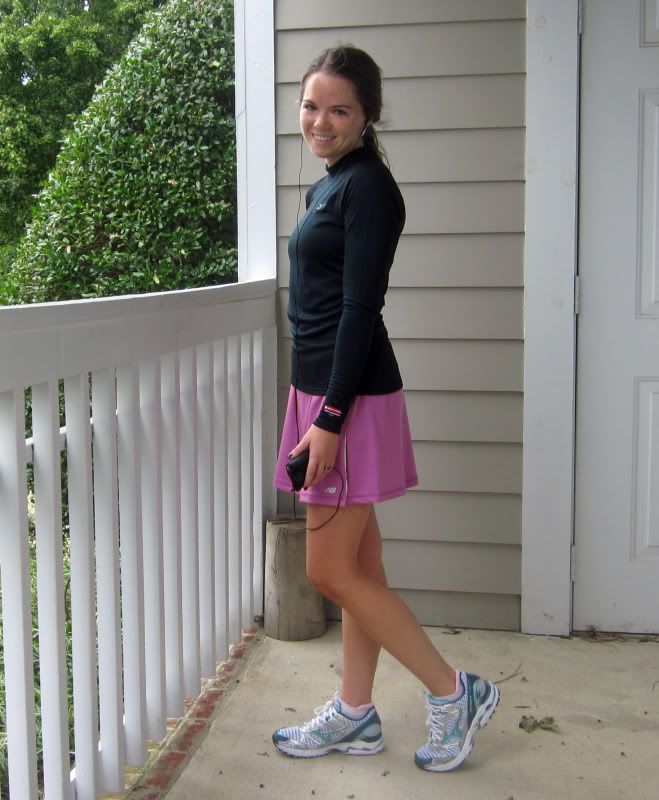 I love this top for cooler weather running! It was very comfortable at 55 degrees a few days ago. And who would have thought I could go running in a pink skirt? Yes, this is exactly what I look like after running four miles, by the way. As you can see, I didn't even put my Ipod down.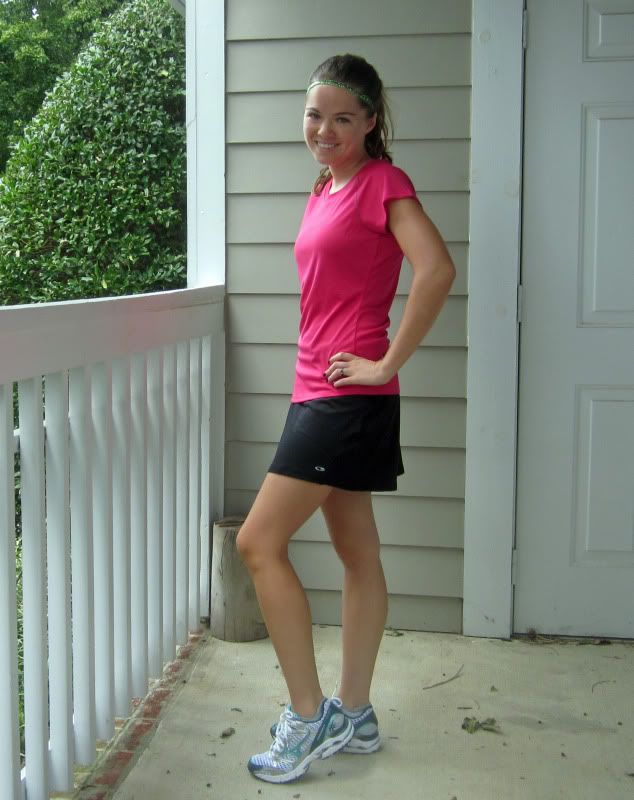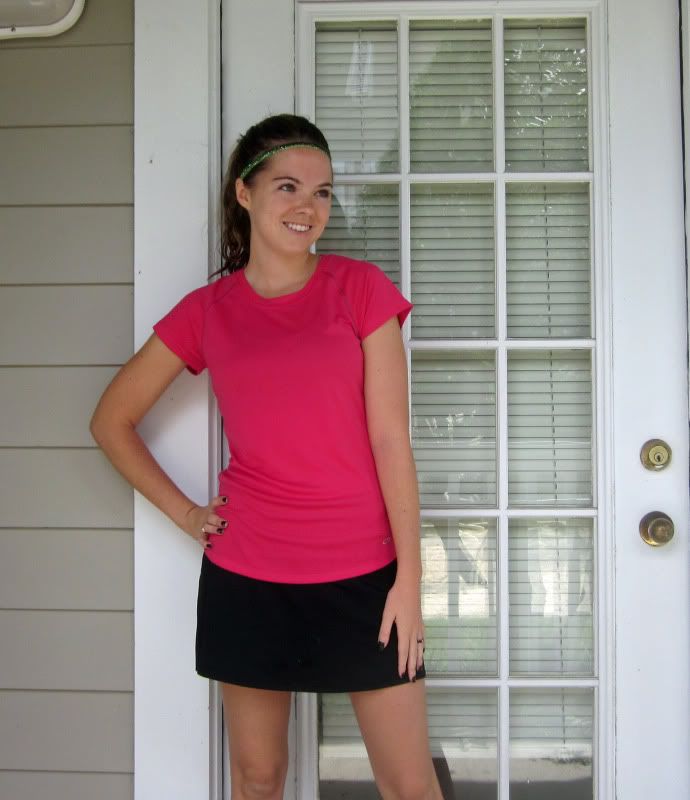 And here's a warmer weather running outfit! I wisely remembered to take these pictures BEFORE I ran. My headband is a
Sweaty Band
, which are awesome, by the way, and do what they promise and stay put! (Thanks for the rec,
Jewish Girl
!)
My running is really picking up. I can comfortably run 7.5 miles now, and I typically do about 20-30 miles a week. I absolutely love seeing how much stronger I've been getting, and having cute clothes to run in just makes it that much easier to stay motivated.
Okay, I've got a dying laptop battery on my hands, so I'll need to sign off until I can get that taken care of tomorrow. Thanks for dying on me after the stores are closed, laptop. See you guys later!