By the time you read this, I'll be on my way to one of my favorite places (theme park) to visit one of my favorite things (giant roller coasters). I did want to share my two Friday outfits for the past two weeks. These pants have become my go-to "casual Friday" look, I think. At least, when I feel like pants. I'm just as (more?) likely to do casual Friday in a cotton skirt, but I really do love these pants. I'm glad we're approaching fall so I'll get to wear them more. Now the question is, will
their brightly-colored, non-cord sisters make sale so I can snap them up in, um, every color?
Friday Outfit #1: "Nautical is still a 'trend,' right?"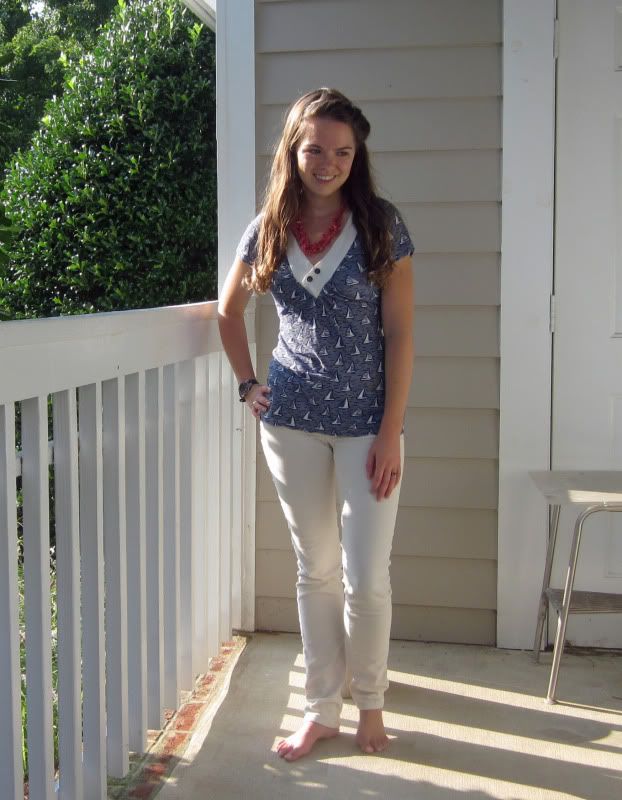 AG Stevie Cords
Anthropologie Sea's Epitome shirt
Necklace: Gift from Mom
Shoes: Silly, we don't wear shoes on casual Friday! (Okay. We do. But I didn't feel like it after work. Forgive me?)
Friday Outfit #2: "Tutus are for grown-ups, right?"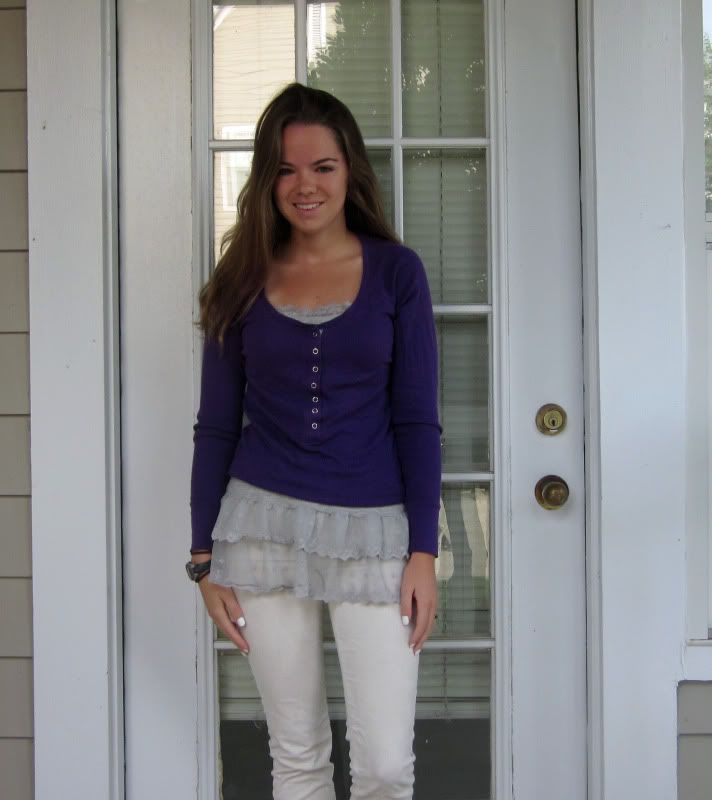 AG Stevie Cords
Anthropologie Maryam Tank
super-old Kohl's top
Shoes: If you can't see them, you can pretend I'm wearing awesome ones. See how that works?
I'm off to try and convince myself that I really do feel like waking up and running before I drive to the park. Hope everyone is enjoying their holiday weekend!
PS: I feel much better today. =)