Okay, so this review took longer than I thought it would. My first order for the
Days of the Chic Dress
tragically got canceled, but ModCloth was kind enough to offer me a discount code for 10% off plus free shipping on my next order as compensation. How classy is that? Psst, Anthro, if you wanted to do the same every time one of my popback orders got canceled, I wouldn't complain. Just sayin'.
Anyway, as luck would have it, I managed to find another size small a few weeks later, and this time it shipped. Hooray! This dress is rayon, which I know turns a lot of people off (including me), but it's pretty comfortable, and for the price point I think the quality is good. I love how the skirt moves. It's very twirly. I like twirly.
I primarily wanted this dress as a shell to wear over and under fun colorful pieces, but I think it would be nice with some bold jewelry and heels for a night out, too. As for fit, this is a small, and I really wish ModCloth always carried XS. I'd say it runs TTS in that I am an XS and this is too big, but I love it too much to care. Right now I am planning on attempting to shrink it with my friend Mr. Dryer. The hem is a nice length, just above my knees. If you can find a popback of this dress and are in need of a wearable, budget-friendly basic, I recommend it!
Here's how I wore it before realizing that it was way too hot for a long sleeved cardigan: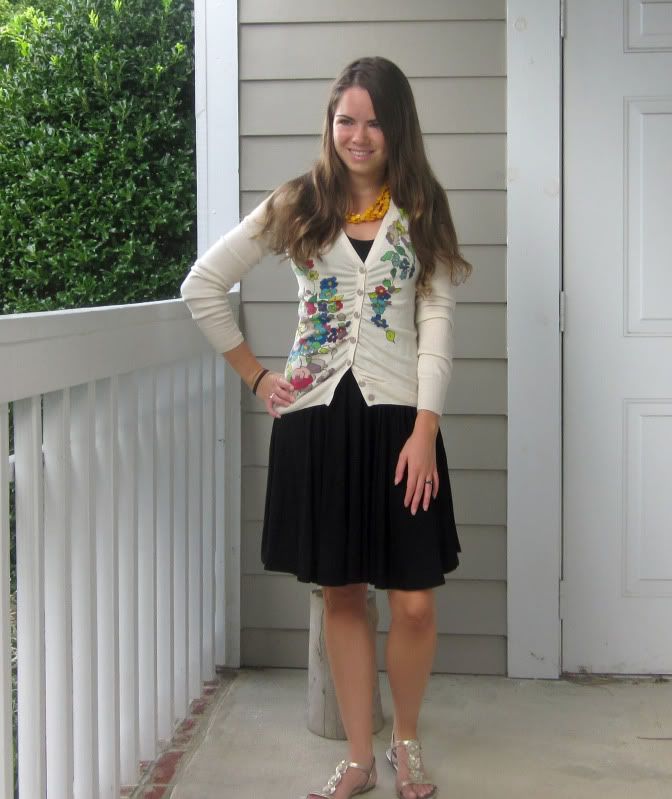 And here's a more seasonally-but-still-work-appropriate look: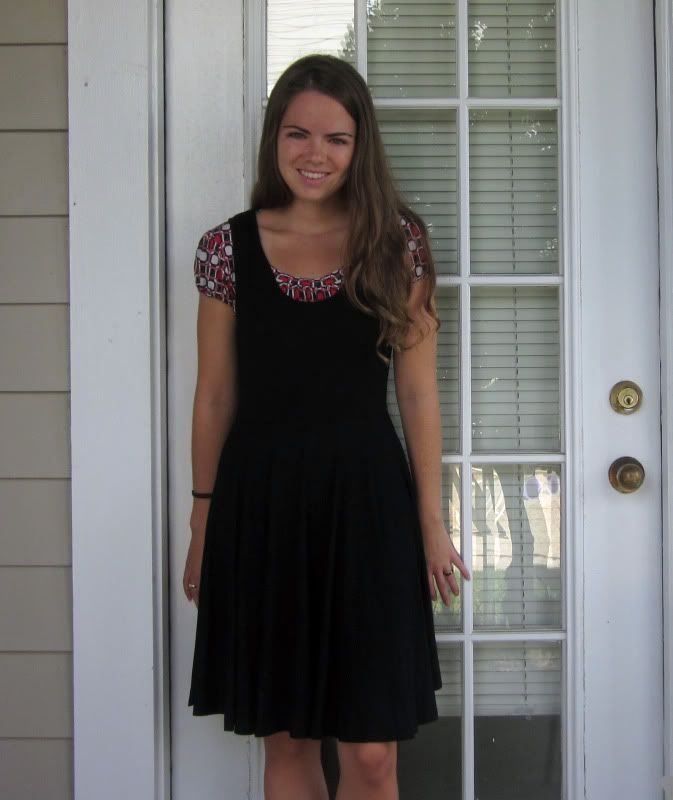 I continue to be very impressed with ModCloth's customer service and already have my eye on a few more of their lovelies!