Good evening! I hope you had a great holiday weekend, readers. I had a great time with my roller coasters and will show you pictures of what I wore yesterday soon, but today I wanted to put up my Labor Day outfit. I spent today geeking out with some college friends over barbeque and the Saw video games. Yep, I spent today learning how many gruesome ways my character can die (okay, I mostly watched and 'helped' with the traps; fact about me: I love to watch people play video games but hate to play myself). What to wear to a nerd-casual event like this? Well, I really wanted to wear my sailboat shirt. Yes, the very same one you just saw on the blog. In my defense, that was actually two weeks ago. But then I thought that I should wear my Anthro slip as a dress instead. But then I thought that this 'dress' was too short. After much hemming and hawing, I decided, "Katie, wear what you like. Who cares if you just wore this shirt and the dress is too short -- and who says you can only wear one at a time?"
So with that, I resolved to wear what I wanted, even if what I wanted included a shirt I just wore, a nightgown that is way too short to see the light of day, and second day theme park hair. Don't worry: you'll see the better version of this hair soon. In my defense, I do have some shorts on under the dress. This outfit was insanely comfortable and fun as a last-chance summer weekend look.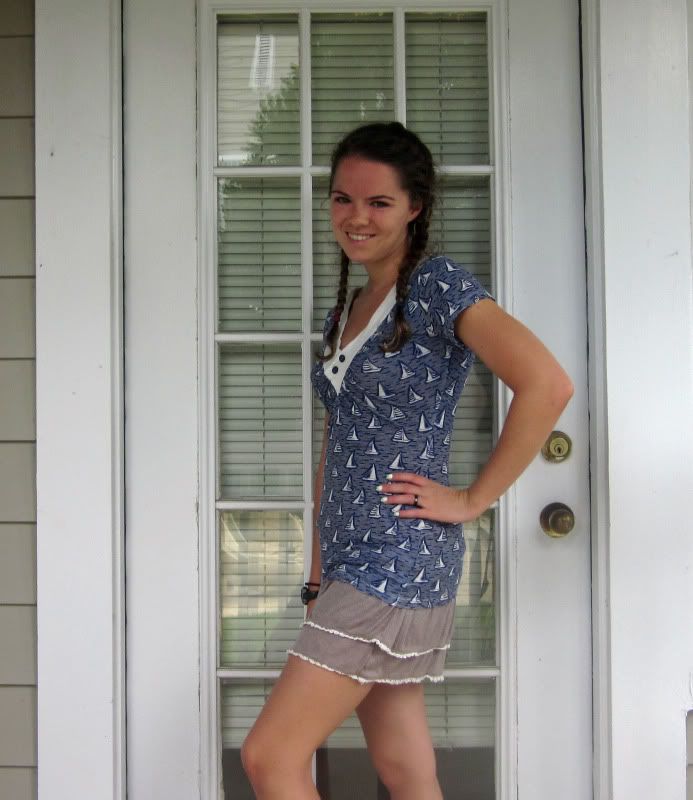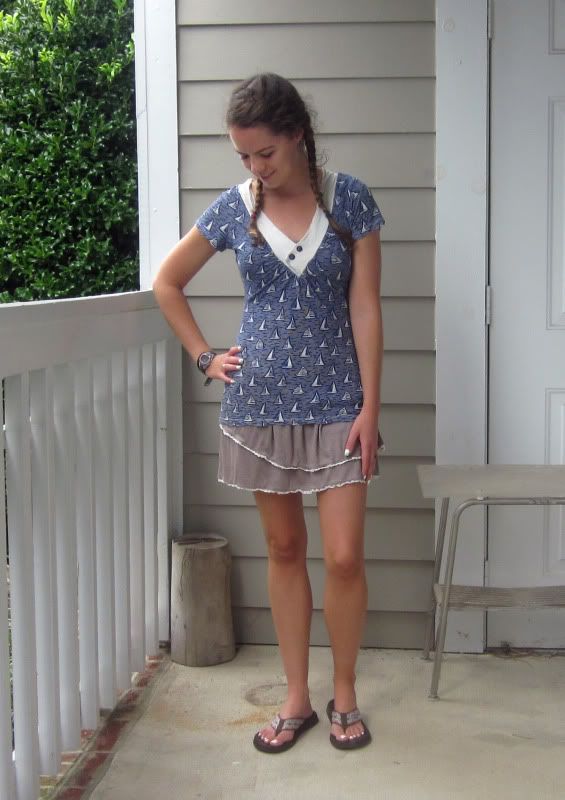 Shirt and Dress/Chemise: Anthropologie
Flip flops: Old
What have I learned today? Wear what makes you happy, even if it's not what you think you're "supposed" to be wearing. What makes you happy IS what you're "supposed" to wear, especially on a holiday weekend!