So, the last few days in my house have looked like this: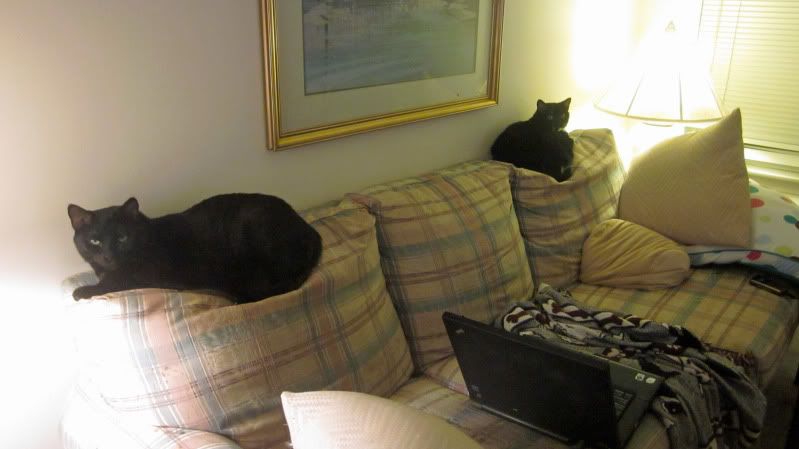 It's been a great and much-needed vacation doing, for the most part, absolutely nothing. My cats haven't known what to do with themselves with Mommy being home so much. Needless to say, with all this laziness going on, my outfits haven't been much to speak of lately. However, I do have some to share with you, so I wanted to start with what my hair looked like the day I got it chopped: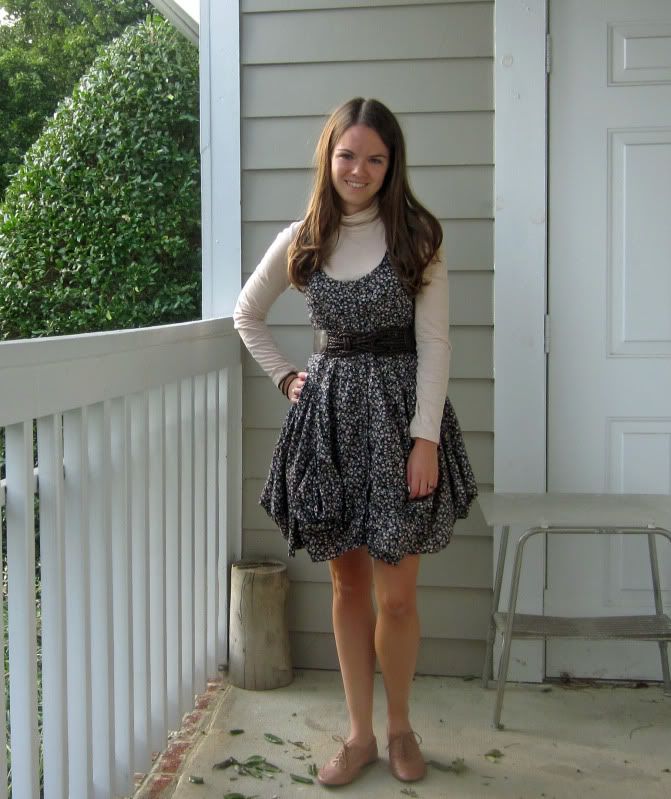 Dress: Anthro Gathered Alyssum
Belt: Anthro Looping Lanes
Shoes: DSW
Shirt: JCrew warehouse (for $3!)
As you probably know, my hair definitely doesn't do that on a regular basis and is now firmly back to its usual state of "couldn't be bothered." It's nice to have healthy hair again, although I still miss my length. Taking my biotin so it will grow back soon!