Good Thursday evening! I have an exciting "new" purchase to share with you. This is a fairly old item, but I've been admiring it for awhile ever since seeing it on the lovely
Maria
. Yep, it's none other than the Silken Trellis Dress, which you can see in Maria's awesome blog header. I was lucky enough to find one on Ebay in my size from the sweetest seller ever. She included a nice note, wrapped the dress nicely, and even threw in a cute hairbow on the house. Receiving this dress was a lovely end to what had been a pretty crappy day.
I had never actually tried it on, so I was hoping it would work, and luckily it did. It is a little shorter than some of my work dresses, but I think with flats and a cardigan, it'll be fine. I'm wearing 3-inch heels in these pictures, so extrapolate at will. What I'm really looking forward to, though, is wearing this dress to an upcoming fancy dinner with a great work friend. I love it and can't wait to think of ways to style it!
Here are some hastily-taken pictures in my excitement to try it on. Please forgive my crazy hair and lack of styling.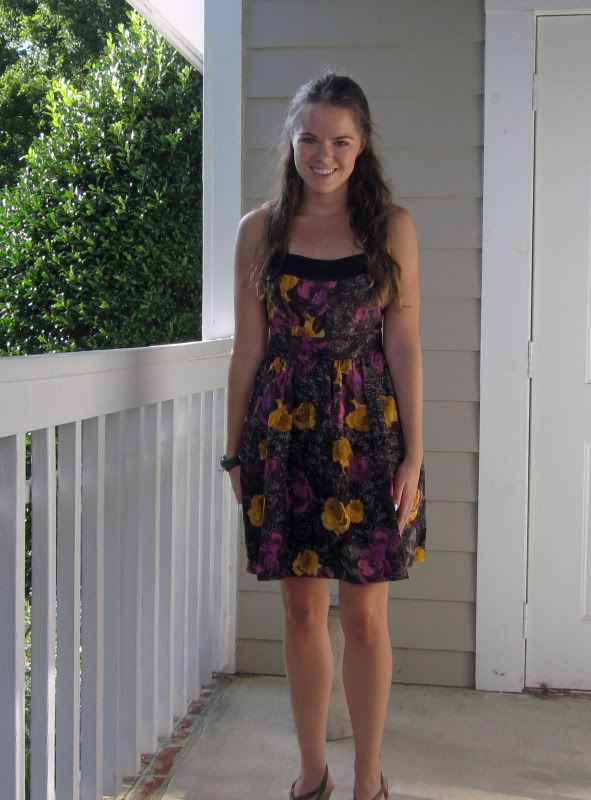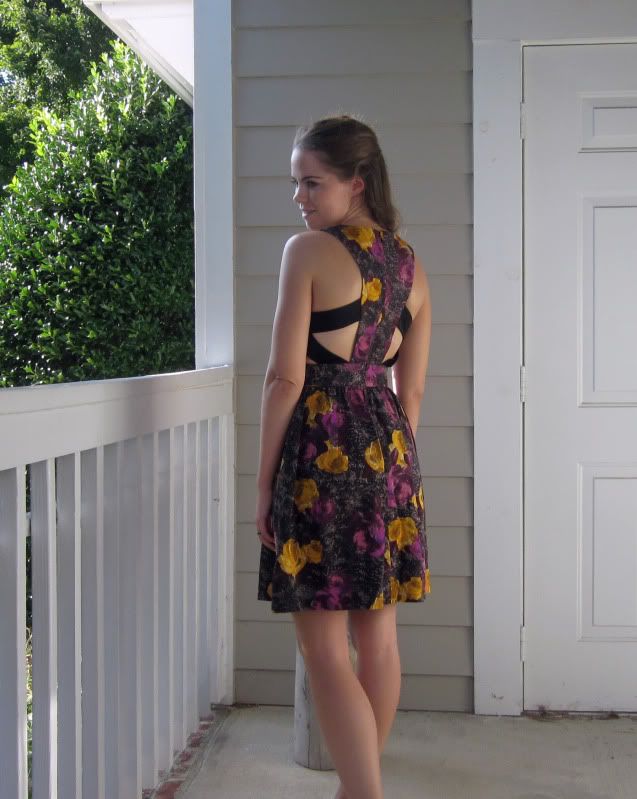 The back is pretty awesome.
Overall I am really happy with this dress and am so glad I found it! Do you have any older items that you're still pining for?