Good evening! Last week, I had the privilege of attending my very first Anthro fashion show! I had a great time, although I was dumb and didn't bring my camera, so alas you don't get any pictures. I can tell you, though, that it was a great evening filled with delicious snacks, awesome models modeling awesome clothes
that I totally need
, and shopping with one of my lovely coworkers. We didn't take anything home, but I've got my eye on the
Lengthening Rays Skirt
for a sale purchase. I am certain it will make me look like I'm about as tall as Thumbelina. I am certain that I don't care.
I also got a haircut since the last time we chatted here. I do miss the length, but it wasn't healthy and needed a trim.
I was pretty indecisive about what to wear to this event, and the fact that I've lost a little weight and a lot of my clothes don't fit properly right now didn't help matters. But ultimately I decided to be myself, which is, as we all know, pink, girly and flowy: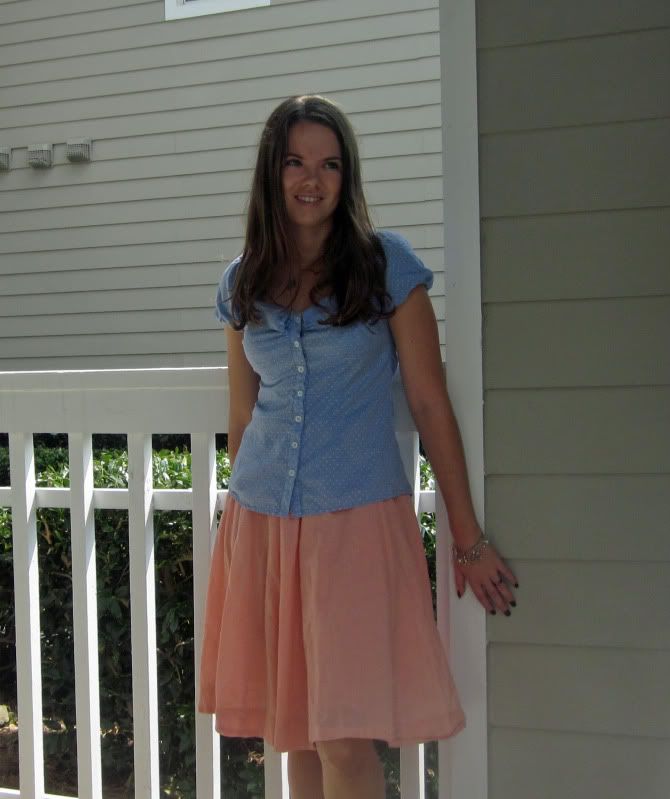 Shirt: Anthro (gift from parents)
Skirt: Modcloth
Necklace: Honors College pendant
Bracelet: Charm bracelet from my grandmother
Okay, and since I know that many people are still reeling from Anthrogate 2011, I thought I'd inject a bit of humor into this sticky situation we're all muddling through. Now, GOMI, am I doing this wall-hugging routine right?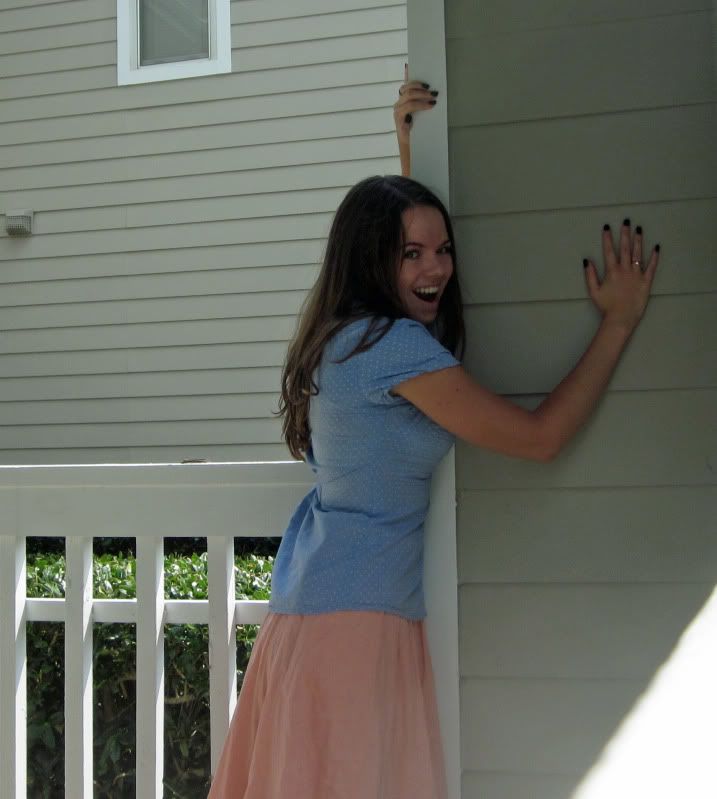 ;)
Chin up, everyone! <3