Is it too early to return to your regularly-scheduled outfit posts? I hope not, because I'm going to!
The temperature dropped thirty degrees in twenty-four hours, which is the south's way of telling us "Happy fall!" We have three seasons here: Hell, Summer, and Almost Summer. I'm happy to welcome the return of Almost Summer and temperatures below 90 degrees! No, seriously, it's pretty cold today for my wussy southern self. I'm actually hiding under wool tights and my ankle skirt today, but for now, here's an outfit I wore last week to herald the beginning of It Ain't Summer Anymore: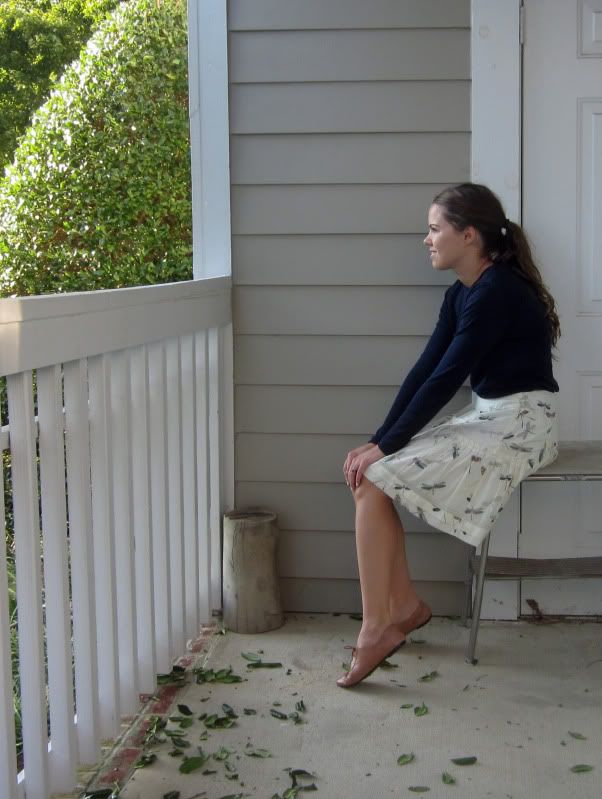 Skirt: Anthropologie
Top: Talbot's (gift from Mom)
Shoes: DSW
I got these sweet new (leather!) shoes for only $25! I think they've satisfied my craving for the oxfords that I'm seeing everywhere this fall. They're really comfortable, and much more comfortable on my wallet than the other options that have been floating around.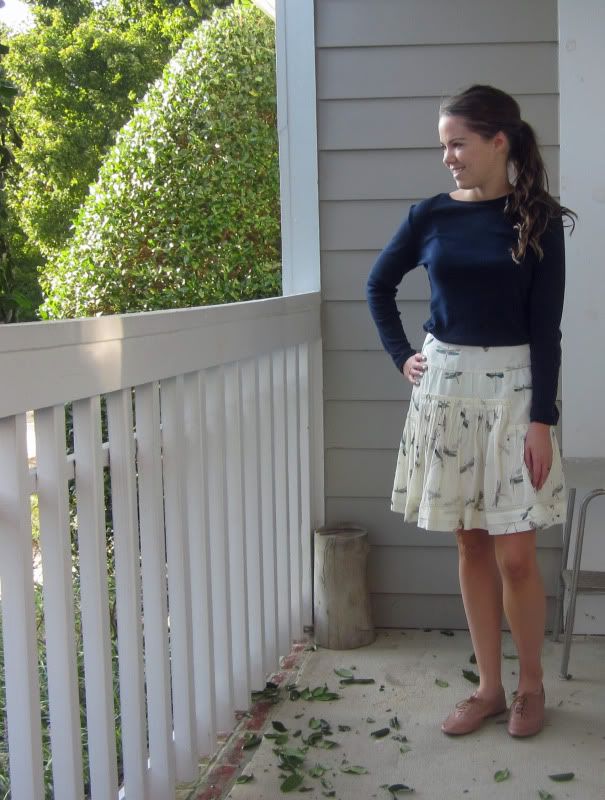 I didn't even notice when I put this skirt on that it matched my henna! If you look closely, you can see that I was using
Sara's
cupcake nails tutorial to paint my nails this week.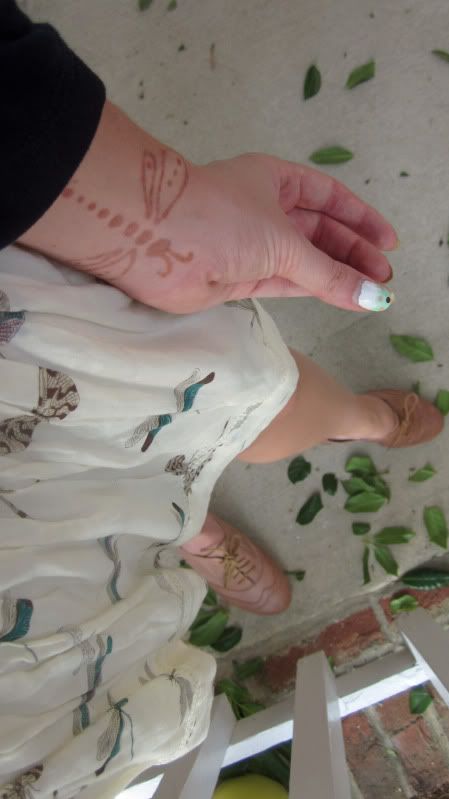 This past week, I've been buying a lot of articles of clothing -- but they're all for running! Now that I'm becoming a "serious" runner and logging an average of 20-30 miles a week, I really needed to look into "real" running clothes, socks, shoes and athletic bras. This just in: running socks actually do work better than "those Valentine's day socks with hearts on them that you found in the bottom of your drawer" for five mile runs. I'm happy to say that I am a convert, and as my budget allows I hope to gradually phase out my "old swimming t-shirts that have sentimental value as workout wear." But um. If I do that, when will I wear my old swimming t-shirts? Gasp. I see an episode of Hoarders in my future. Or at least a post where I model some of my sweet new workout clothes!