Hello, readers! I am in a great mood today because I'm on vacation! It's probably going to be a staycation for me, but I really need the time off to just relax and not have any responsibilities. I got a major writing project done last week, so now I can focus on detoxing from work and having fun. (What? "Fun"? I'm a grad student! What is this "fun" you speak of?)
Here's an outfit I wore last week. This is a super old top that is too big for me, but as you know I try to find ways to make items work when I notice myself not wearing them in a long time. When I received this cute bow from the lovely Ebay seller who sold me the Silken Trellis Dress, I knew I'd have to find something black and white to wear with it. So this is what I came up with!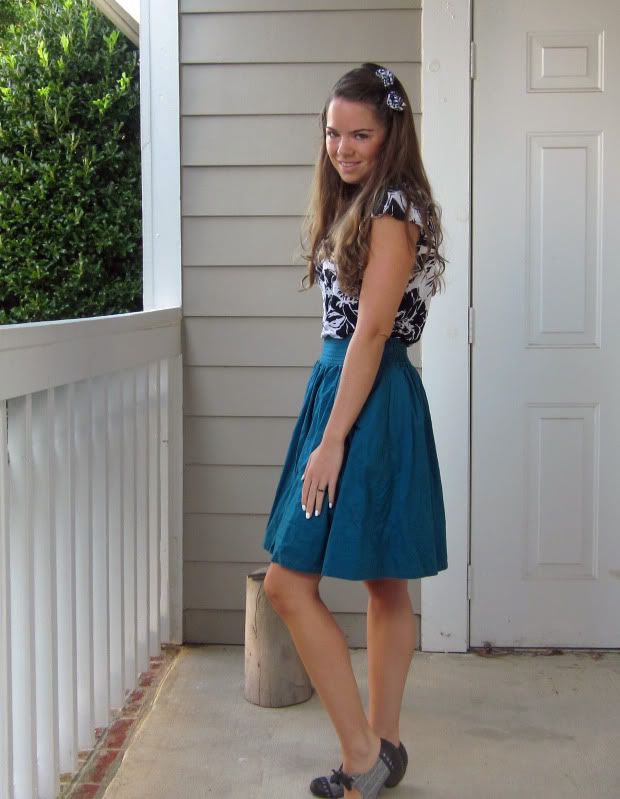 Anthropologie Skirt and shoes
Old shirt I-can't-even-remember-where
Hairbow: From awesome Ebay-er!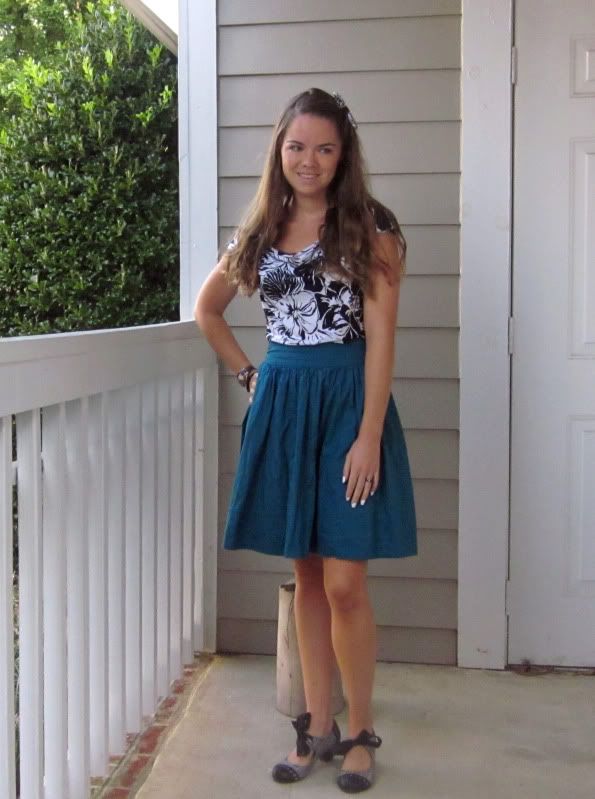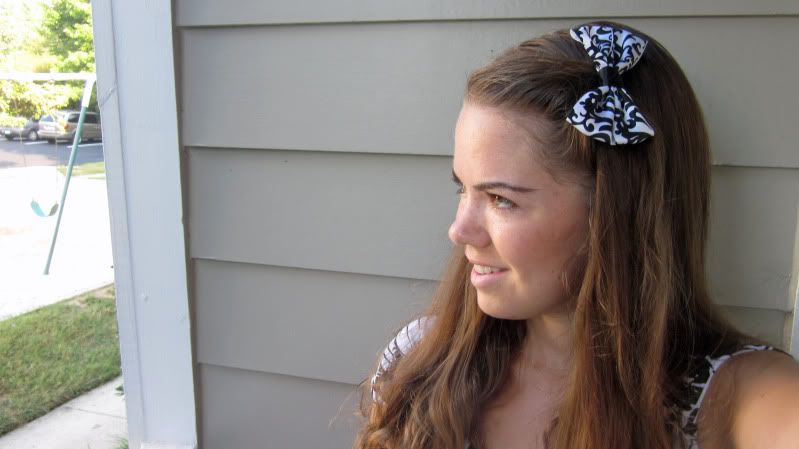 Totally-cute-new-bow-face.
I'm off to find myself some new running shoes, since mine should have been put out of their misery, oh, about six months ago (eep). Hope you're having a good day!