It's been a rough day or two over at DLaCS, and I'm just counting down the days until my glorious three-day weekend. I need a break like you would not believe. I'm hoping to make it up to Anthro on Friday, as well as to my favorite restaurant (hello, Cheesecake Factory!), so expect some fitting room reviews soon if I can make that happen. For now, here's an outfit: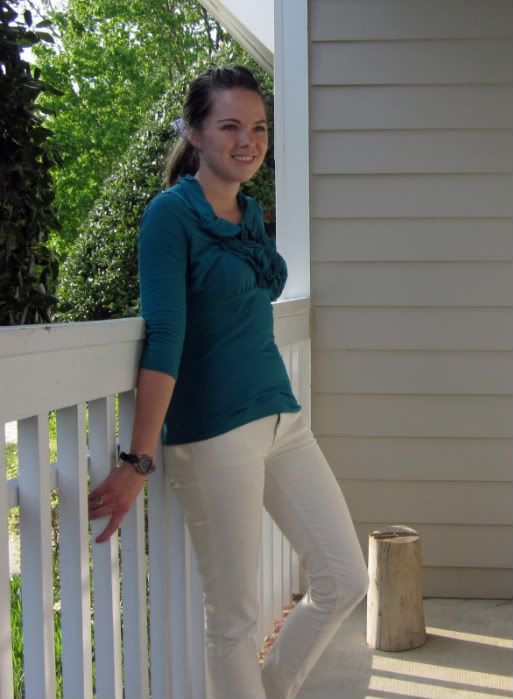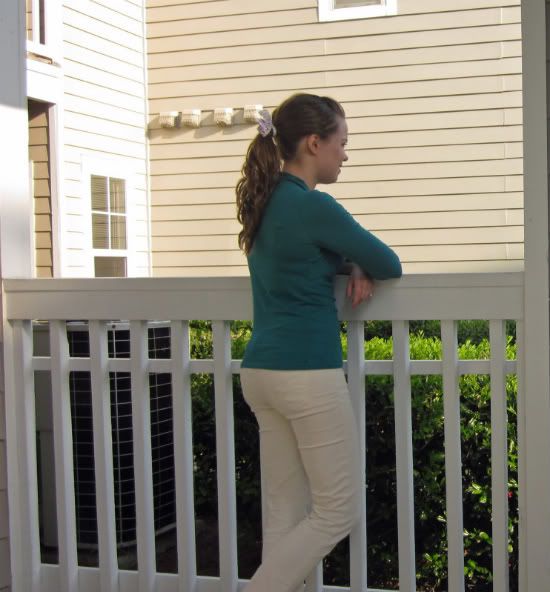 AG Stevie Cords, Wind Rippled Tee (Anthropologie)
I kept things casual again today (or yesterday, more accurately, since today I've been home studying for my last exam in a certain class that I can't wait to be finished with!). Did I mention that I have too many Wind Rippled tees? I have every color except gray,
and
the purple Claudine tee from the spring. I found a style I liked, and if it ain't broke, don't fix it, right? I continue to adore these pants.
Back to studying with me!