"Good" Monday evening (definition of oxymoron? I think so) to you all! I don't have a lot to say this evening, so I think I'll just post an outfit. Today's outfit is so not flattering or fancy, but I wanted to post it to show that sometimes I am neither! This is a typical 'I don't care what I look like casual' outfit for me: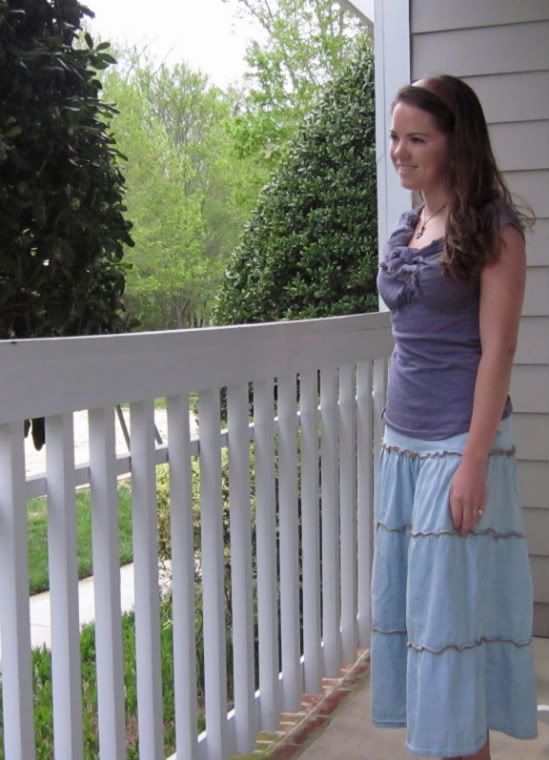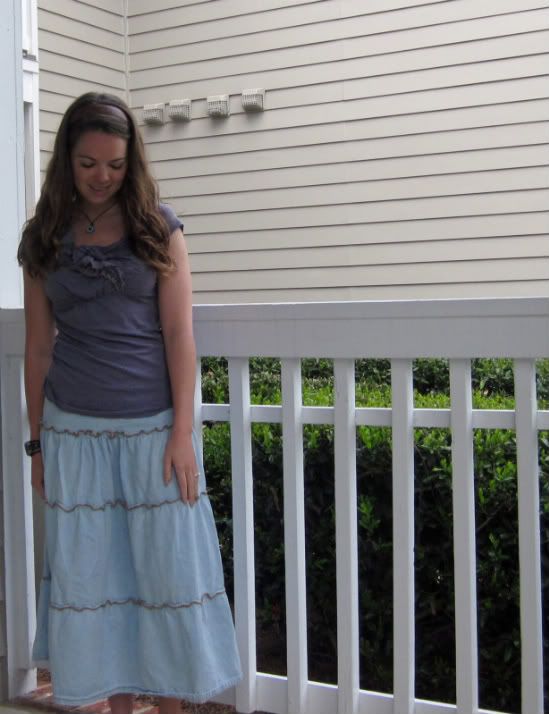 Claudine tee (Anthropologie)
Necklace from Macy's a year or two ago
Skirt: Middle school. Seriously. That is how much I am not caring in this outfit.
Not pictured: Flip flops. I'm so fancy sometimes.
Being 5'3 with short legs, long skirts typically look like poop on me, and this is really the only one I still have and wear. I remember my thirteen(?)-year-old self thinking this skirt was so cool, and after rediscovering it last year, I can't bring myself to part with it. From a certain angle, I even like how it looks! It's very comfy, too. Sometimes fashion "rules" are meant to be broken, especially when you just want to have a lazy day. When these pictures were taken, I was not having one of those, alas, but this look is acceptable in my lab for days when we don't have research subjects. Lucky me, right?
Turns out I had more to say than I thought! I'll leave you with good vibes about a sale tomorrow, although I have to say that my wallet still has no room for sale purchases, so I'll probably be abstaining from any offerings. I need to start saving up for my birthday in June because there are several cool things I really want to do, and I'll want to have a little budget to use my Anthro discount, too. I'll post more about that when it gets closer. For now, goodnight!