Good evening! I have a short post for you before bed!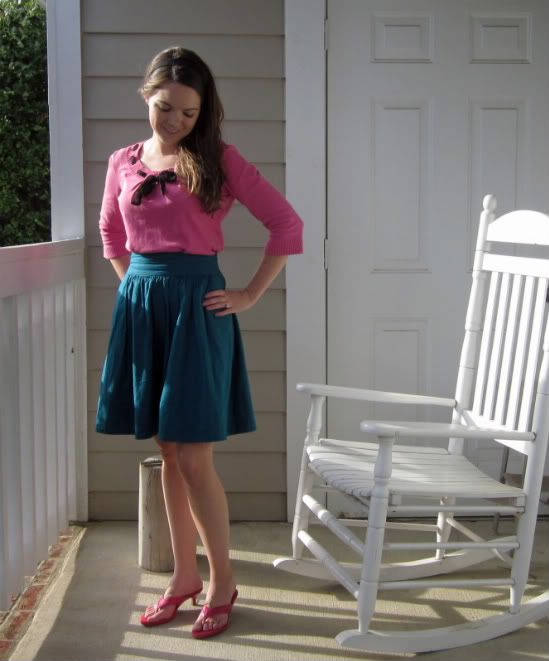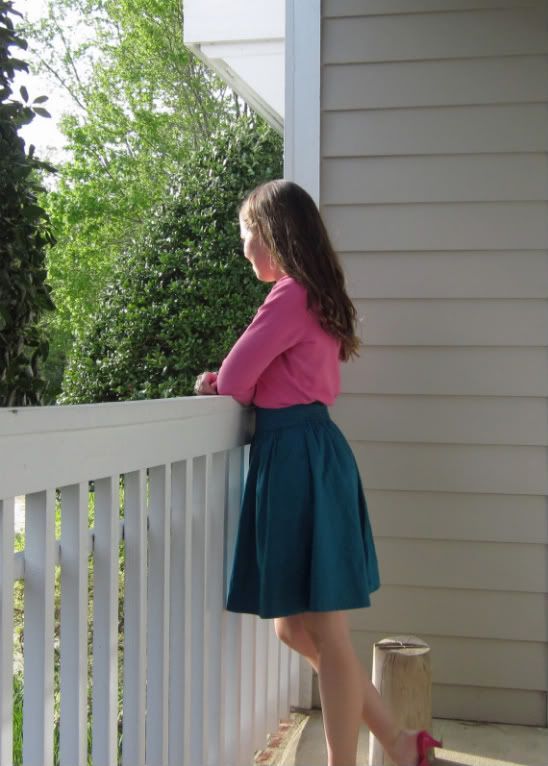 Circle the Globe Skirt (Anthropologie)
Macy's top (oldddd)
Also oldddd shoes
We have a crepe truck that stops by every Thursday (lucky us!), and I thought this outfit was a bit French-inspired and fitting for the occasion. I remembered, btw, why I do not wear these shoes. Hopefully you can't see the mountain of band-aids plastered to my poor, blistered feet, but those straps are killers. This is yet more evidence that I need better summer shoes, sigh.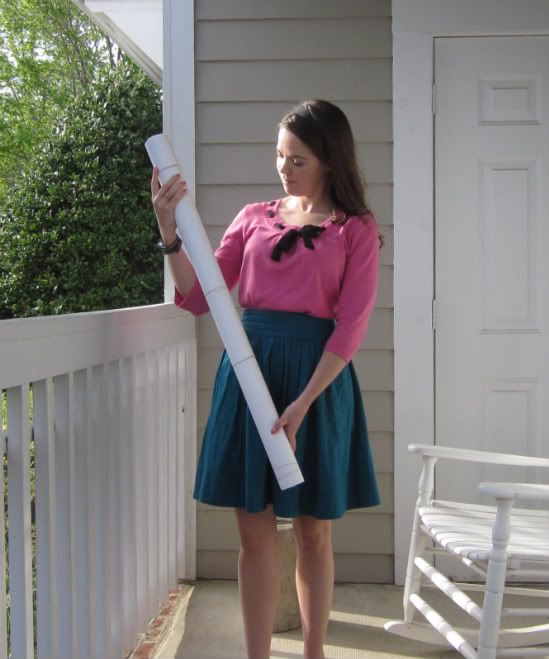 What's that I'm holding? Tomorrow is another poster session for me, so I'll be telling lots of scientists about my research while (hopefully) looking cute. Wish me luck! I'm afraid that our latest research is really confusing to people outside our field, so I'll definitely need it!
(PS: OMG. 51 FOLLOWERS. I am such an overexcited dork about this, you have no idea. Love to every single one of you!)