Well, folks, Monday is finally over, and I hope you survived! I have yet
another
test this week, so my Tuesday promises to be filled with the wonders of the endocrine system. Word on the street is that there will be an Anthro sale tomorrow, though! What are you guys hoping for? Nothing on my wishlist is due to hit sale I don't think -- plus, I haven't even tried this stuff on; Anthro is moving too fast for me lately! -- but I hope you all get everything you're wanting.
I have an old OotD for you tonight, and a little surprise!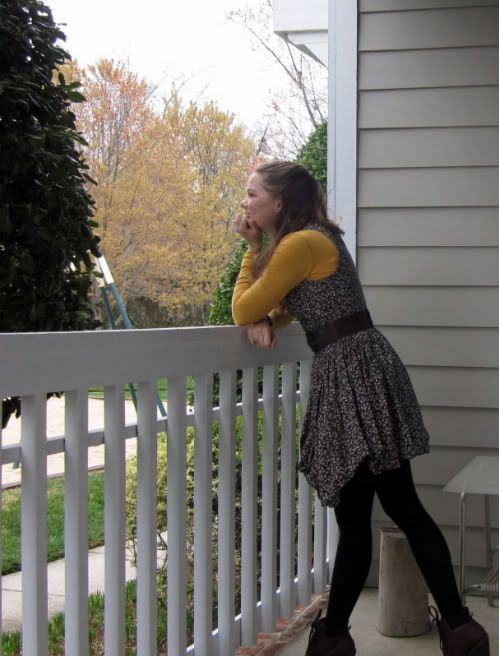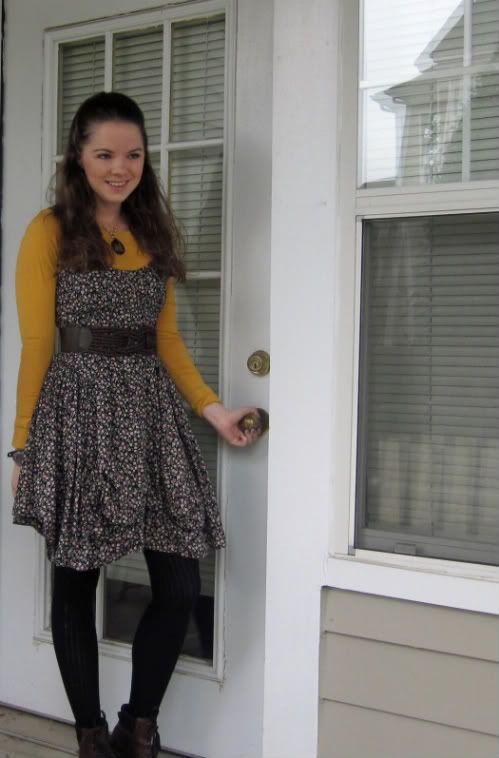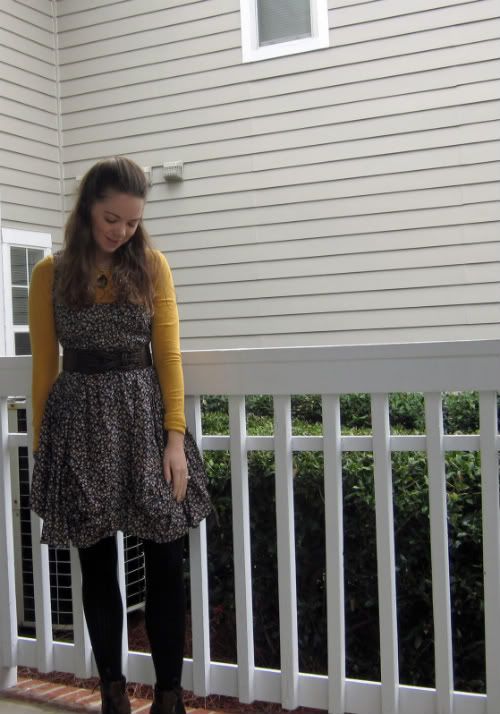 Gathered Alyssum Dress, Looping Lanes Belt, Zodiac Heirloom Necklace, Sweater Cuffed Booties (Anthropologie)
Target tee
Macy's tights
This outfit is one that I'd call "Classic Katie," as
Maria
said a few months back. I love wearing this dress as a jumper, and it's so cute overload and so me. I've worn it with tons of different color combinations, and I liked this one just as much as my other attempts. It's a pretty safe "I have nothing to wear" outfit for me.
And finally, I was inspired by
AmyK
to make a
raspberry tart
When I saw this on her blog, I knew I had to try it. I'm no baker, but I love fruit and sweets. I replaced about half of the cooked berries with strawberries because raspberries were (of course) not on sale. Also, I love strawberries. I think it worked nicely though! Here are the results: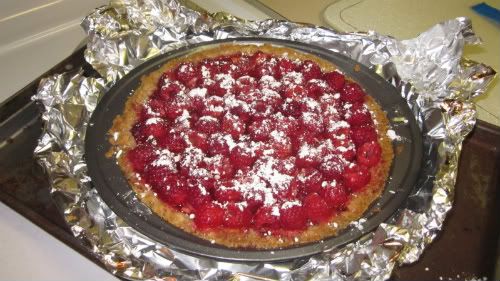 My interpretation of "arrange berries attractively." I'm about as skilled at baking as I am at hairstyling.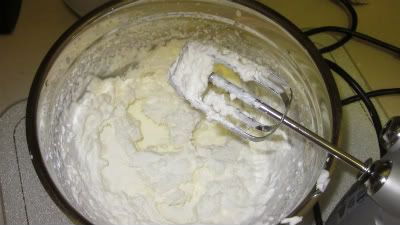 I decided that this recipe called for some homemade whipped cream, which is one thing I actually
can
make. Where was the other beater, you ask?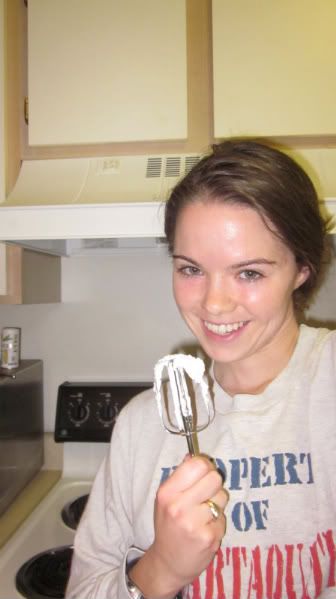 Oh, it was around.
I was pleased with this recipe, especially for my first time making a homemade pie crust, and I think I'll be trying something similar in the future!