Hi! I'm "le tired," so I'm going to keep this short and post an old outfit from awhile back. This is actually the day after I pin curled my hair, so you can see what it looks like the second day. I touched it up in a few places with a curling iron, but nothing major. I think it looked pretty nice on the second day, too!
This flower clip was a gift from one of my dear college friends, Kendall. Oddly enough, it exactly matches so many things in my wardrobe, including the Wind Rippled Tee. I love wearing it, but I love it even more knowing that it was from one of my greatest friends.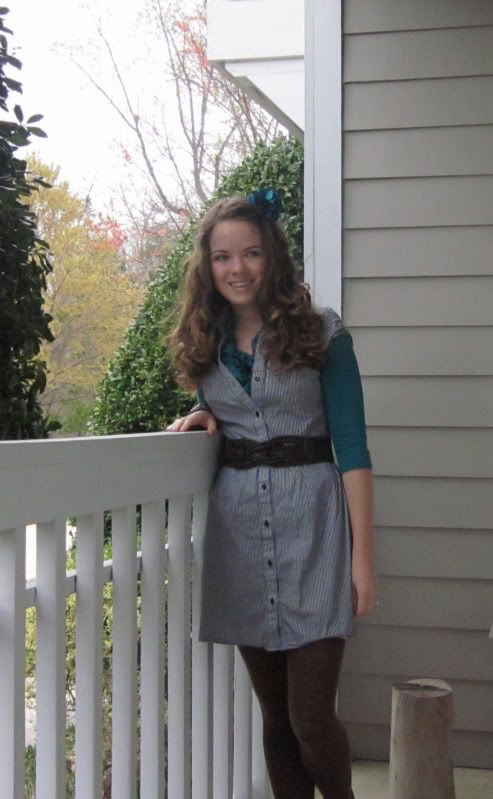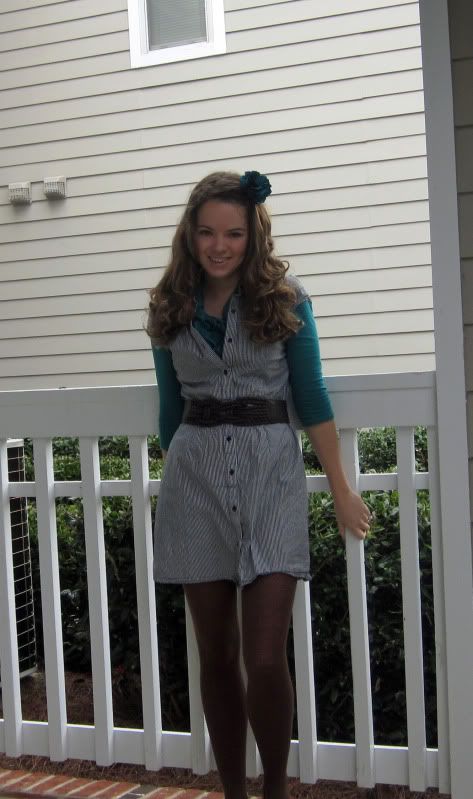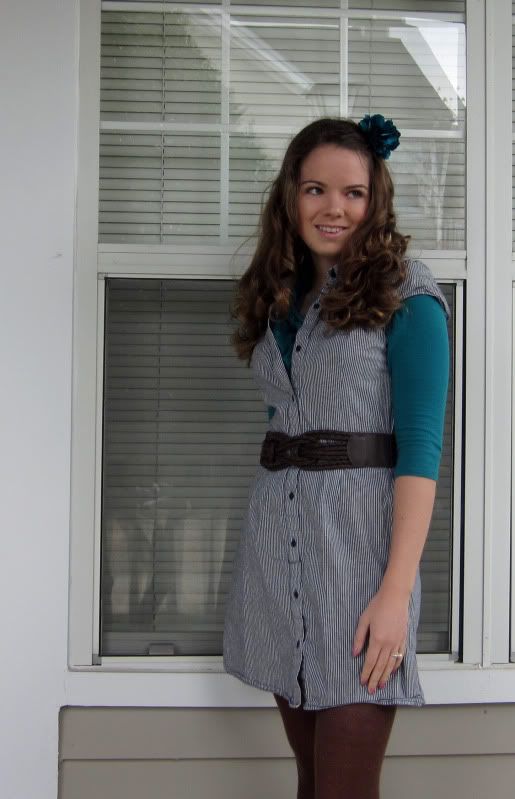 Wind Rippled Tee, Looping Lanes Belt, Speckled Tights (Anthropologie)
Hair clip: gift from Kendall
Dress: Penny's, super old
Softwalk shoes
Goodnight all!