Happy weekend! Our area is getting hammered with storms today, so I hope everyone is safe! Tornadoes are one of my worst fears, and we just had a warning this afternoon, which was really scary. It was not, however, stormy when these pictures were taken, so hopefully they will bring you a bit of sunshine if the weather is not-so-sunny where you are, too.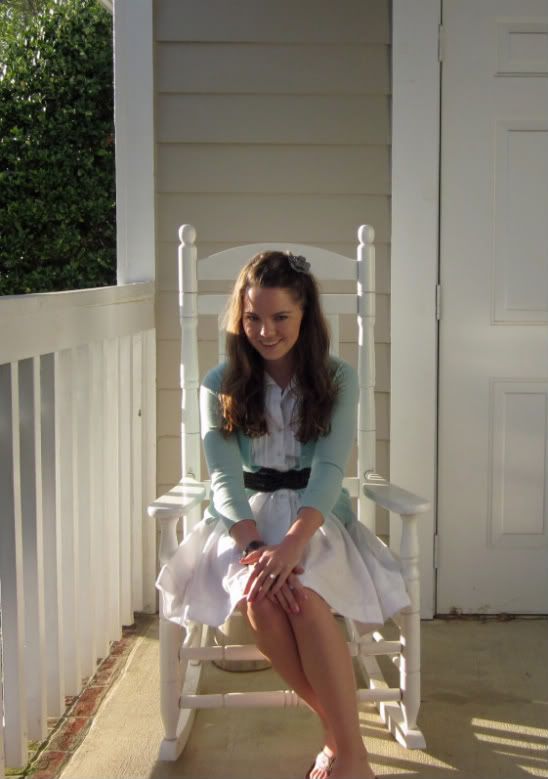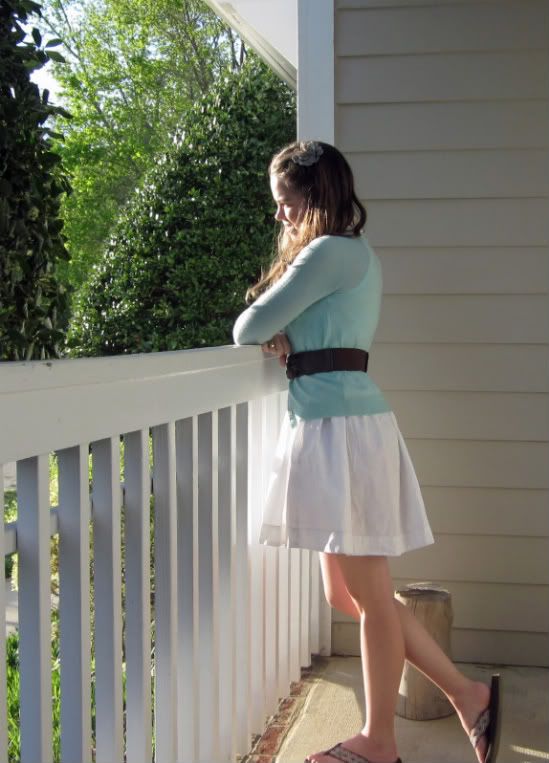 I-can't-remember-the-name dress (summer 2009), Looping Lanes Belt, Gossamer Hair Clip (Anthropologie)
JCrew cardi
Old flipflops
This dress could be the Beda's sister, though it's not the Beda. I found it at Anthro at the beginning of fall 2009 for only $20 and waited all year to wear it that summer. It was one of my first Anthro purchases, and I absolutely love it.
I'm off to attempt to decide what I'm going to eat for dinner. Enjoy the rest of your weekend and be safe!