Monday brought beautiful, sunny springtime weather to my neck of the woods... and then Tuesday showed up.
I was so happy to have the warm weather yesterday that I thought to myself, okay, Katie, today you're going to go without tights. Now normally I love wearing tights, but I'd been inspired by the weather to free my legs, at least for a day. Good decision? No. Oh, no. Tuesday was as gray and disgusting as Monday was sunny and wonderful, and I regretted it the moment I left the house. Lesson learned: it's tights tomorrow.
Still, I really liked my outfit. I scored this cardi on second cut at Anthro for only $20, and I got the boots for only thirty! Can you believe it? I'm getting better about figuring out ways to wear these boots, and I'm so thankful that
Tien
convinced me to get them.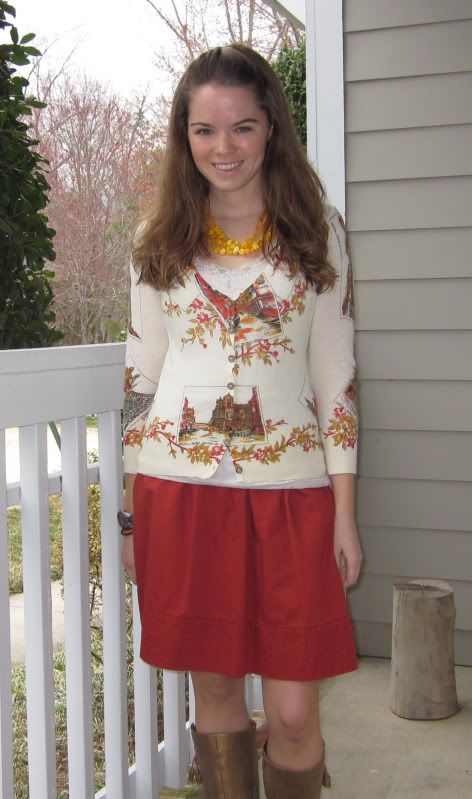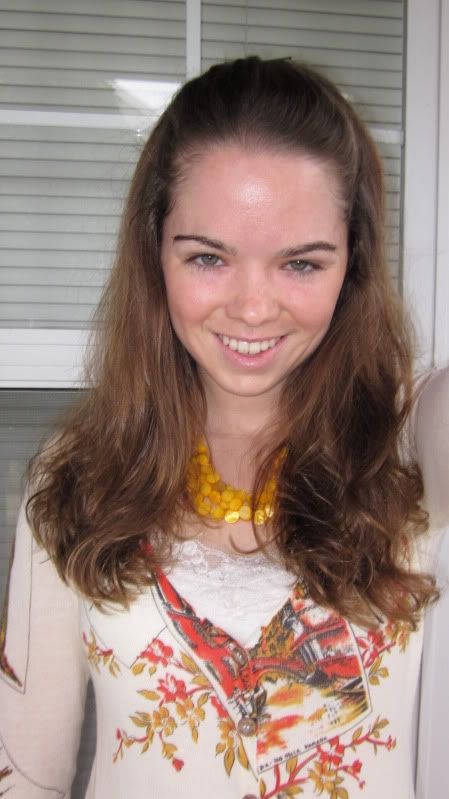 I tried putting on a coat, but even that just didn't help: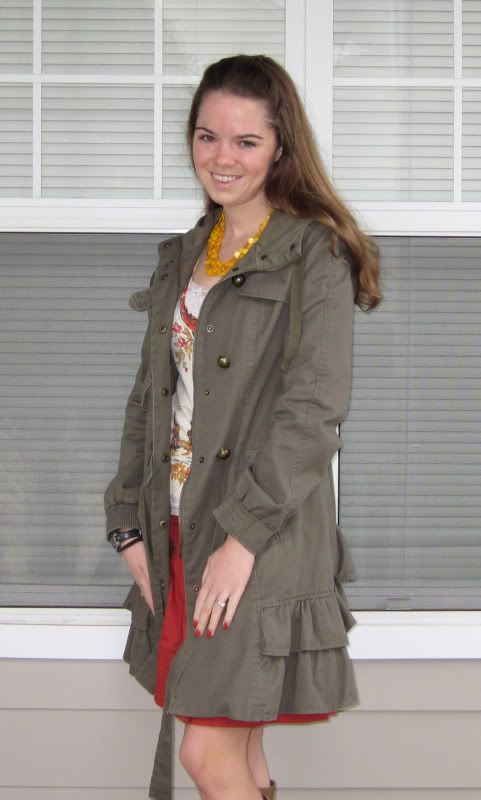 Anthropologie Frill Force Jacket, La Dominante Cardigan, Luminous Boots, Thousand Days Skirt
Lace cami from Kohl's
Necklace is from NY and Company I'm pretty sure (it was a gift from my mom)
Sadly, this outfit wouldn't have even been seasonally appropriate if the weather had been nicer: it screams "fall" at the top of its lungs. But I love fall clothing and fall colors, so I didn't care. Who says you can only wear them September - November anyway?