Today was definitely a Monday. Tons of things to do at work today, and the work just didn't seem to end when I got home. Good thing one of my post-depression Anthro presents arrived on Friday.
So when I first saw this slip a few months ago, I had a crazy idea to wear it with my navy Reed Dress. You know by now that I love poof and girliness, and this outfit idea was both of those things. My friend Keenan informed me that I needed this look in my life, and I pined for it ever since. Well today, I finally got to realize this vision. Yes, my visions have now been reduced to outfits in my head. It's the little things, I tell you. Of course, I had to be a little crazy and add in some orange...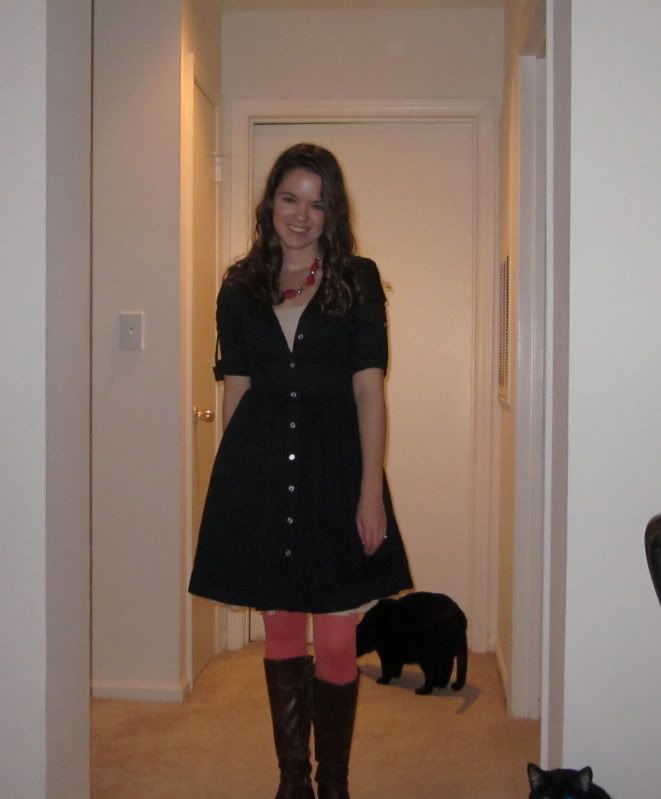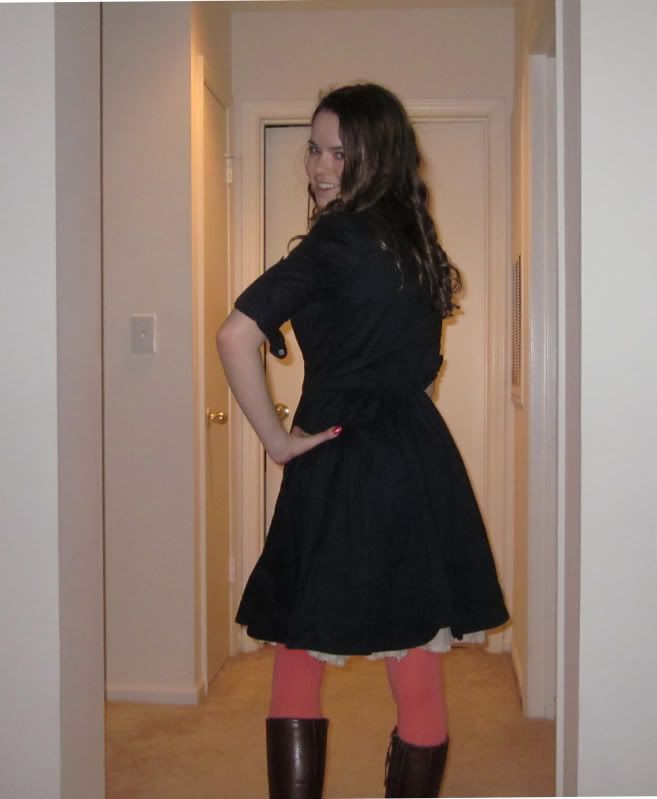 Anthropologie Reed Shirtdress (2010), Chantilly Chemise (call CS or watch for popbacks!)
Macy's tights
NY & Company necklace
Grandma's boots
Cats: Emma and Toby BOTH said hello to you today!
I also wanted to show y'all a picture of the slip on its own to get some ideas on how to wear it as a dress. I loved wearing it as a slip and think it'll make so many of my dresses that much more awesome (and by more awesome, I mean poofier). But I have a feeling I can get away with this as a dress, too, at least on the weekends. Here's a picture:
What do you guys think? How would you wear it? Right now I'm wondering about a brown jacket over it, but I'd love to hear some more ideas.
In other news, I am a dork and just now realized I have Photoshop on my computer. Luckily I am not so technologically challenged that I cannot crop, and thanks to the suggestion of my friend Van I think I've fixed my silly photo problem. Hope it looks better for you!