Hey guys! I come bearing outfits! (And I'm annoyed at my pictures not being the size I want them to be. I need to stop fussing over it for now due to it being long past time for dinner, but I'm going to keep working on it. The next post should have properly-sized images. For now, please excuse!)
I was really upset about the death in the family that I mentioned in my last post, and I stayed home from work to try and process how I was feeling. Wearing pretty things always makes me feel better, so I put this outfit together even though I didn't do anything but go pick up dinner that day: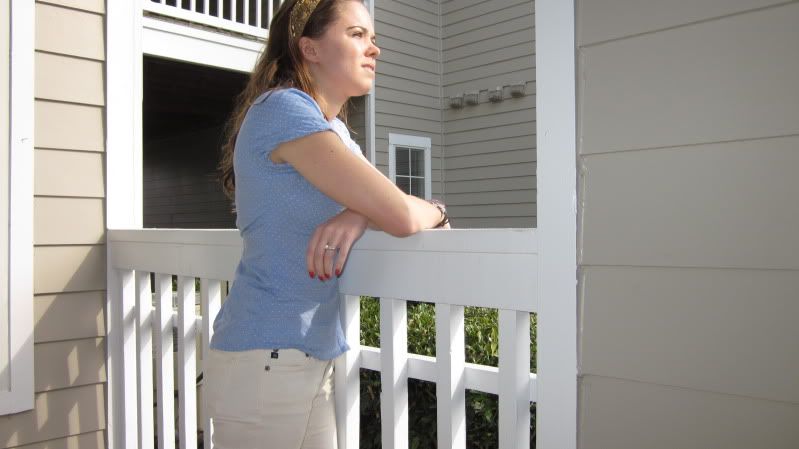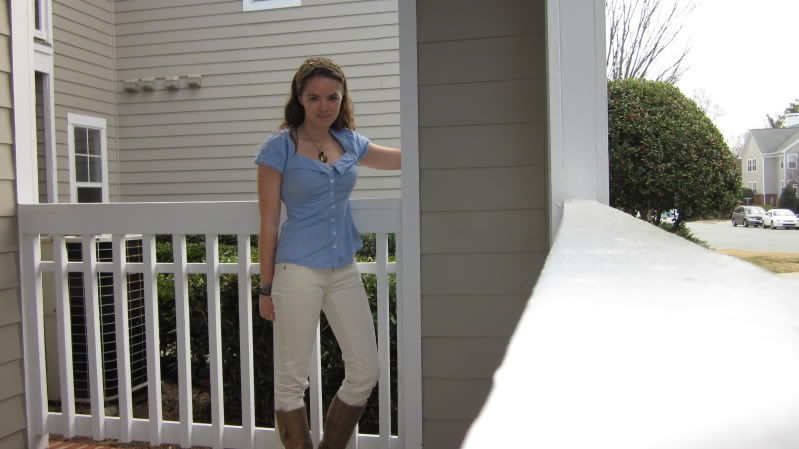 Shamelessly head-to-toe Anthro (literally)
Twinkle Headband
Zodiac Heirloom Necklace
Picture Frame Blouse
AG Stevie Cords
Luminous Boots
Don't you love how a pretty outfit can refresh your attitude?
Onto happier times, here's a return to my usual dress-wearing ways, which I wore to work: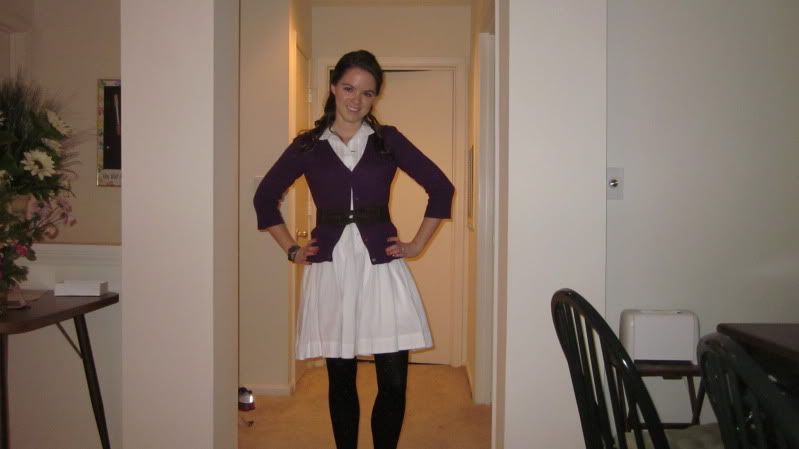 Anthropologie dress (2009? I forgot the name of this.)
Anthropologie Looping Lanes Belt
Target cardigan
Macy's tights
You can't see them, but I'm wearing the Sweater-Cuffed Booties
Nope, this dress isn't the infamous Beda Dress! I found it at Anthro at the end of the summer in 2009 on a glorious second cut. It looks just like the Beda, so I didn't need that beautiful dress in my life, but I'm so glad I have this one. I sized up to accommodate my chest (woah, since when do I have to do that?), so it's veeery poofy, which is just the way I like it. I'm sad that the brightness of my cardi isn't showing up in this picture, but trust me that it's a very bright purple IRL!
And finally, I present the continuation of "Katie Won't Stop Wearing Her Stevie Cords":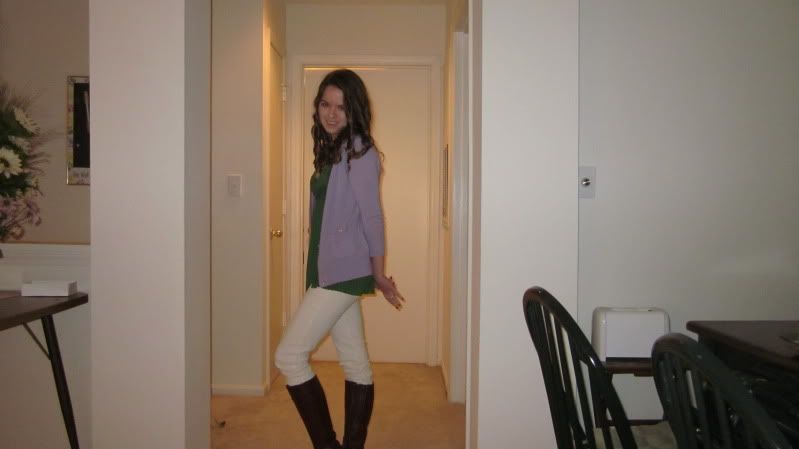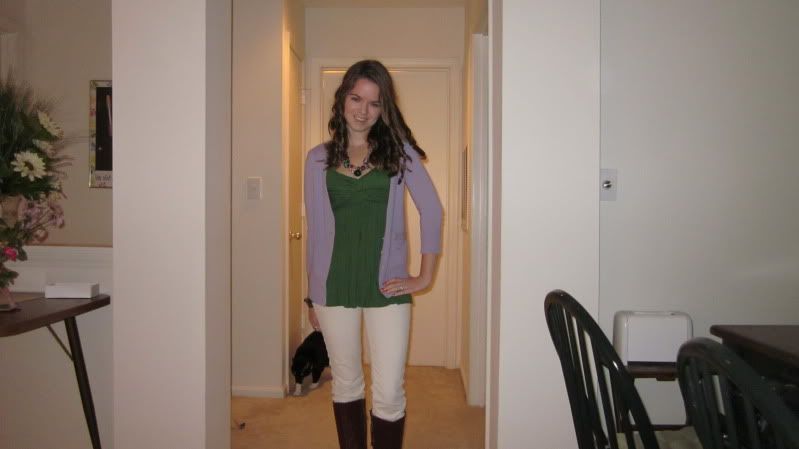 Anthropologie AG Stevie Cords
JCrew cardi
Anthropologie Chantico Tank (2010)
Grandma's boots
Necklace: From the hospital where I work! Seriously! I was shocked to find something so pretty at my workplace, and for only $5.
Cat: Emma says hi!
I love this top, but it's strictly a weekend/going out piece because of the neckline, so I don't get to wear it enough. Hopefully when summer rolls around I'll get more chances to wear it. I lusted after this top for months (my sister and I called it the "Elphie Tank" -- yes, we are big Wicked fans) until it went on sale. Also, memo: I love my cords. I think I will wear them to pieces. I swear I am washing them, just so you know.
That's about it for me tonight. Enjoy the rest of your weekend, guys!