So I am a little rushed because I'm about to head out to do something I almost don't want to mention for fear of jinxing it. That's right: I am going to try again to see Taylor Swift. I'm a glutton for punishment. I'll say no more until after the concerts (yes, plural), but there will be recaps (and outfits!) to be had when I return, rest assured. If you'll excuse me, I'm gonna go knock on some wood now...
...
... Okay, I'm back. So as I said, I don't have a lot of time to post, but post I shall because Ria wanted me to write about her recent acquisition of the beautiful Lolland Dress from the very kind
Laura
. Thank you so much for selling this dress to my sister, Laura! We both have one now, so of course we had to post outfits of how we each wore it. As luck would have it, I recently wore my dress, too, so here's what we came up with: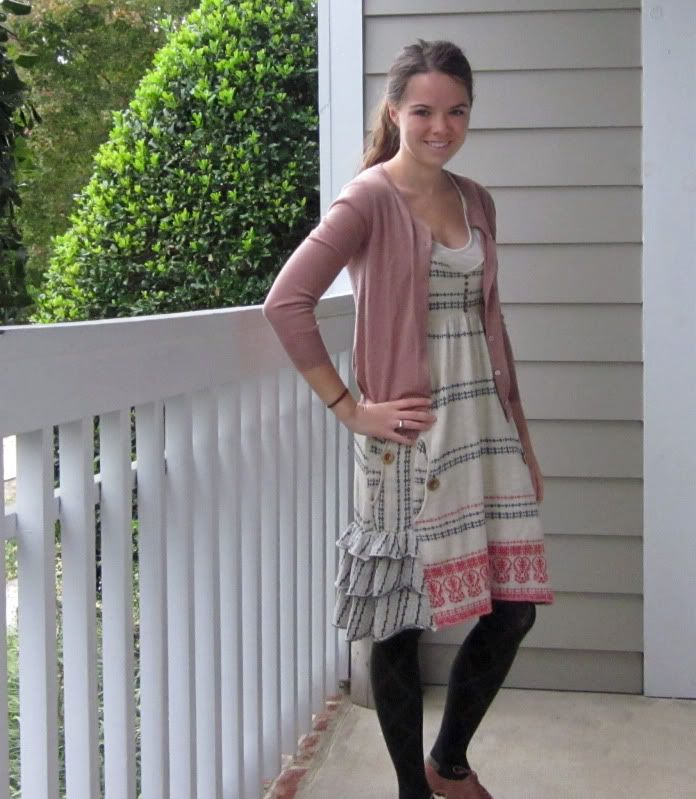 Okay, I was not aware at the time this photo was taken that I was participating in the Lolland Dress Challenge, so this outfit isn't the best, but I'm repeating something I did last year and wearing it with dark green. I think this works surprisingly well, and the neutral cardigan keeps things from getting too crazy.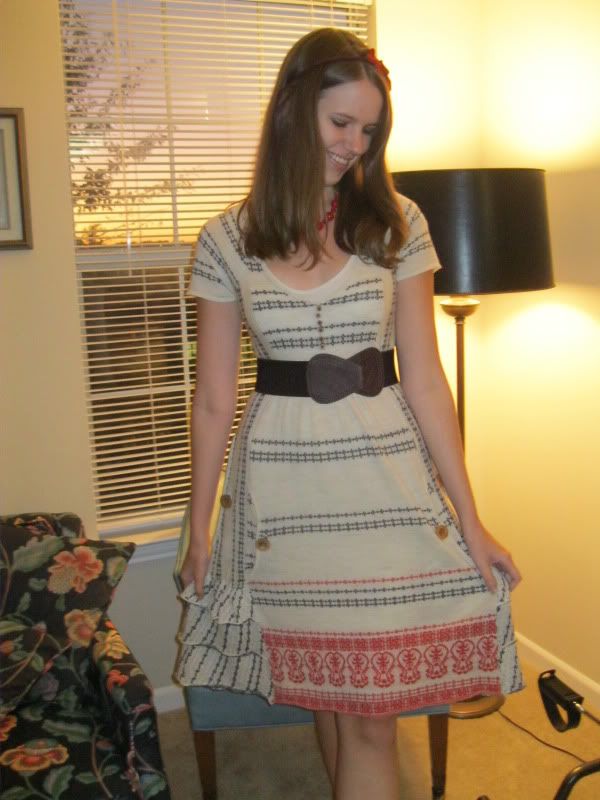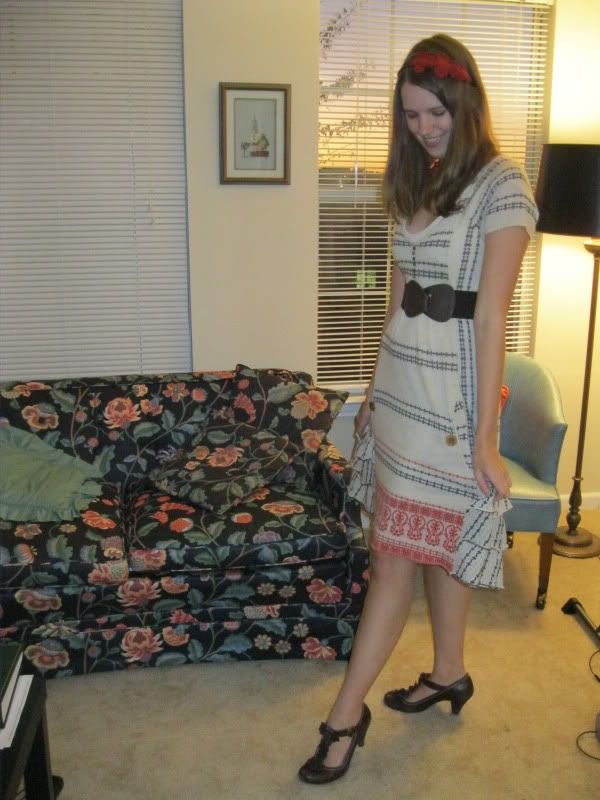 Ria decided to add a belt because her dress is a tiny bit big at the waist, but other than that she kept things simple with brown shoes and red accents. This dress kind of speaks for itself, so I don't think it needs a lot of dressing up. Brown is another great color with it. What I love about this photo, though? This is the first I've seen of Ria's new law school apartment. Bad Ria for not showing me until now.
I hope you've enjoyed this episode of Styling Sisters! Thanks again for selling this great dress to my sister, Laura! I'm off to, gulp, hope nothing terrible happens on the day of my concert. Take care, all!
... Can I go knock on some more wood? Yeah, that's a good plan.