Hello, beautiful readers! I'm sorry for my unplanned absence, but after two Taylor Swift concerts in two days and attempting to fulfill my work and personal responsibilities at the same time, I was really wiped out. Blogging took a back seat for a few days, but I'm back now to tell you that the concerts were AWESOME and everything I had hoped for and more. Pictures of those days are coming up when I finally get through my outfit back log, but for now, here are some Bullet Points:
- I love Taylor Swift.
- I may or may not have cried at a few of her songs.
- I was given a free sample of her perfume (Wonderstruck) on my way out of the second concert, and after unsurprisingly loving it, I had to run out and buy a full size bottle. I'm a little obsessed.
- I regret nothing about the past week of my life, and I would do it again in a heartbeat to see my favorite singer.
- I love Taylor Swift.
Okay, now that that's out of the way, have an old outfit! I'm really enjoying this ModCloth dress. Did I mention that it's back in stock and you should go get one? Because it is and you should.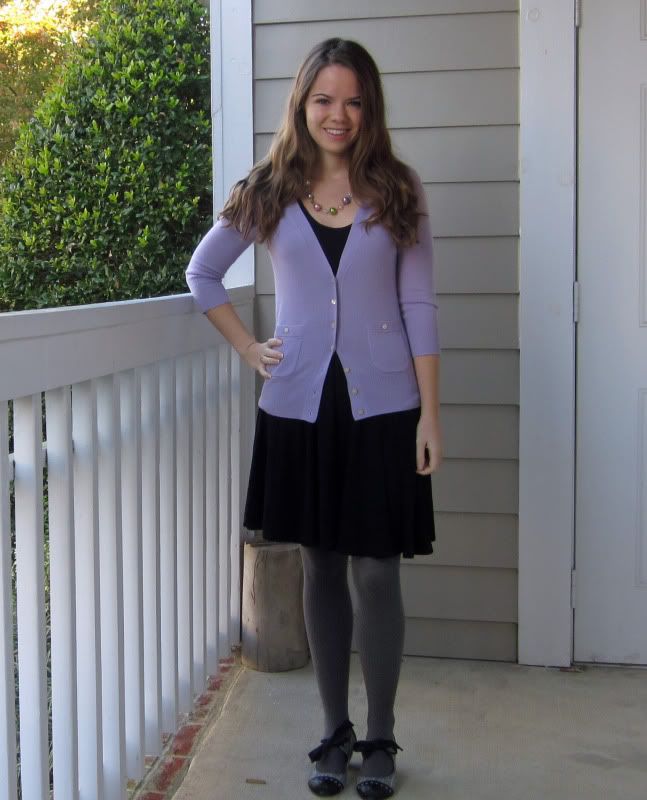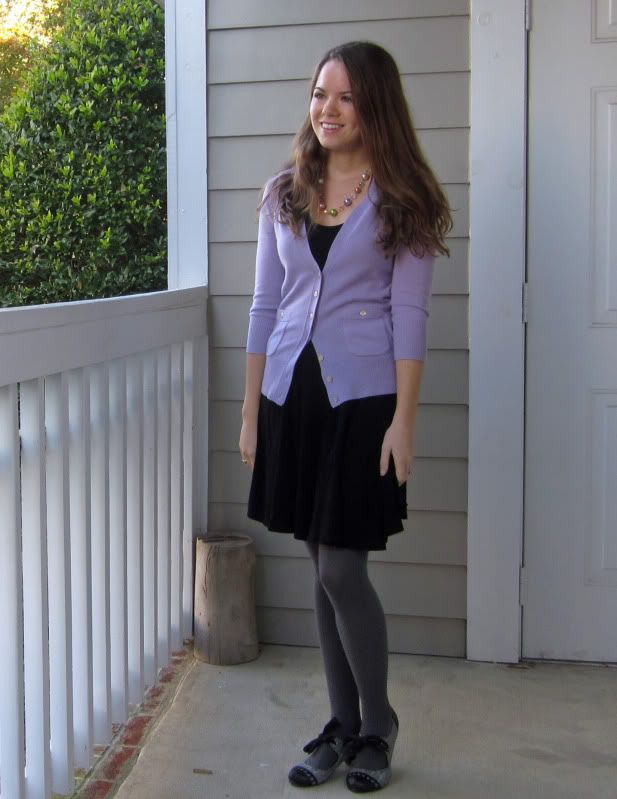 Dress: ModCloth (
clicky
)
Cardigan: JCrew warehouse
Tights: Macy's
Necklace: From my work hospital
Shoes: Anthro