Do you know what this outfit is not? Sleek, cool, flattering on my skintone.
Do you know what this outfit
is
? Comfy. That's right, folks. It is hella comfy. It is "Say Yes to the Dress Marathon in your PJs with cats on your face" comfy.
I got this sweater at my recent excursion to the latest JCrew warehouse sale, and oh my, how it does not work with my coloring. But oh my, how much do I not care, because it is cashmere and amazingly soft and I got it for $20. Can you go wrong? I do not think so, friends. I do not think so. I decided that if I was going to wear an exact-match-to-my-skin-color sweater out in public, I might as well go for maximum silliness, so I added these tights with my new Urban Outfitters skirt ($5!). Turns out that there might be nothing else on Earth that these tights match other than this skirt, but match they did. That's... probably not a good thing if my goal is sleek and cool, but since my goal was silly, I think it worked out just fine.
In conclusion: I'm willing to bet my outfit was more comfortable than yours on this day. And as my dad likes to say, "I only bet when I know I can win."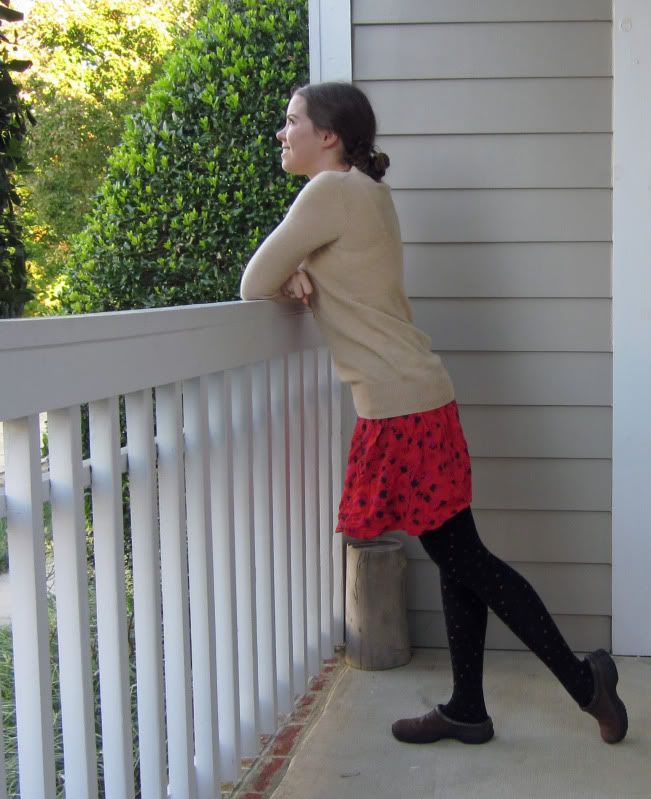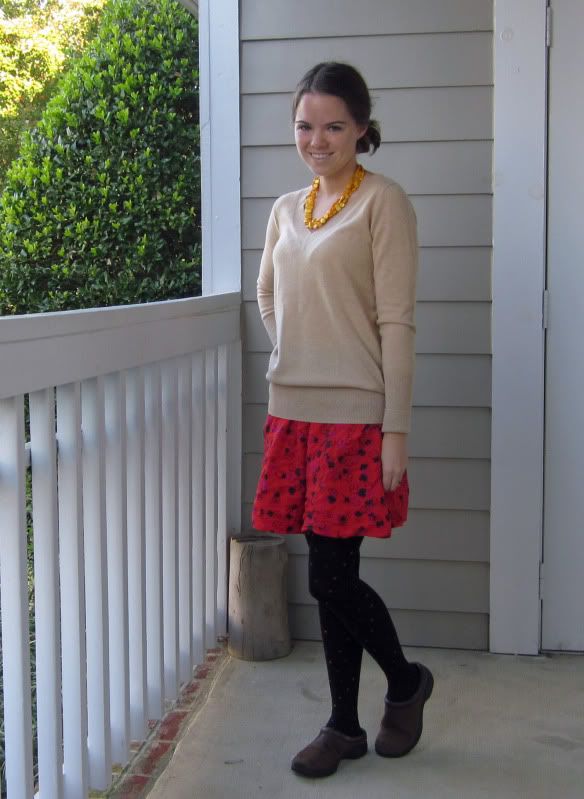 JCrew warehouse cashmere sweater
UO skirt
Dillard's tights (I think)
Old, old, old shoes
NY and Company necklace (gift from Mom)
PS: Whew. I just had a blogging binge and scheduled a ridiculous amount of posts, so now I am good until Thursday. Muahaha! So, hello from the past, since I am writing this on a Tuesday.