Now here is an outfit that I quite liked. I don't know why I never thought to pair black tights with a black top and colorful skirt, but I'm really glad I finally did. To me it's a little bit "edgy" (haha, or as much so as I ever get) and keeps the crazy girliness of my favorite skirt from going over-the-top. I will definitely be trying this trick again soon, and probably repeating this outfit for great justice. Also, I really love these shoes.
Don't you love it when you're satisfied with an outfit?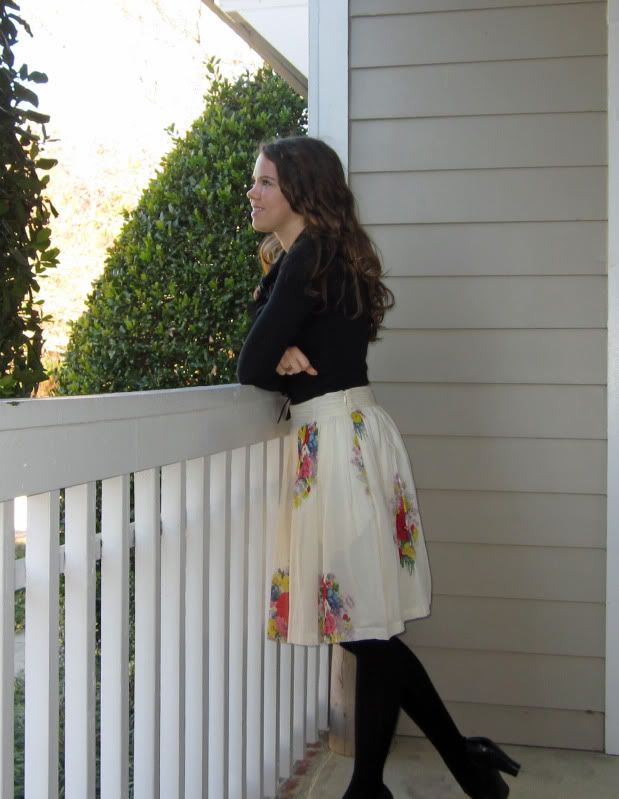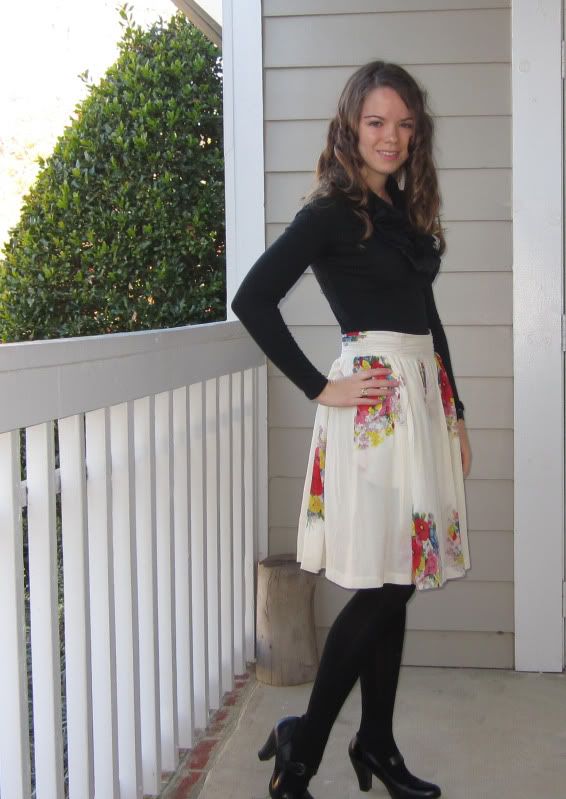 Yeah, I'm a little obsessed: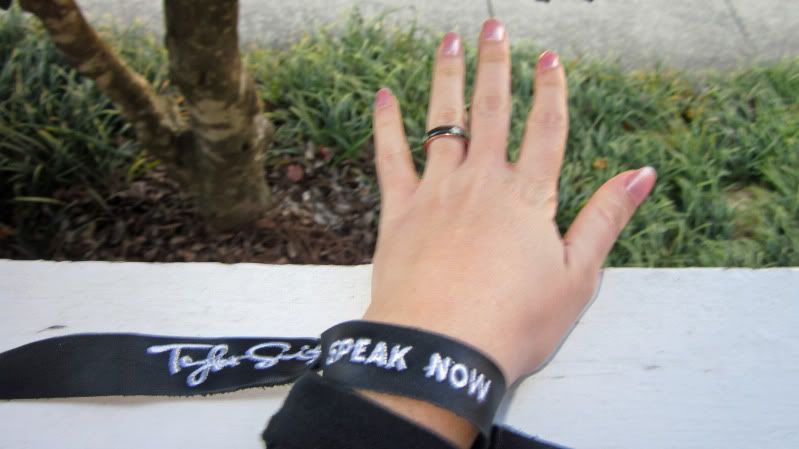 ... Is that a problem?
Anthro Wind Rippled Tee
Anthro Budding Romance Skirt
Macy's tights
DSW shoes
Bracelet: Taylor Swift concert!