Yeah, I know I just wore this skirt a couple of weeks ago on the blog. Sometimes I feel like I'm constantly living in a 30 for 30 challenge. I can't help it. There are some clothes that I just want to wear all the time because they make me so happy. It's hard to know which items will become "favorites" when you go shopping, and I've found that totally unexpected choices often get slid into this category. That shirt I bought on a whim while out with a friend? Can't stop wearing it. The skirt I almost didn't buy? Ditto.
Like many others who enjoy shopping, I totally wish that everything in my closet was a 'favorite,' and while I'm happy to say that about a good 80% of my closet these days, I do wish it were closer to 100%. Another problem is that a lot of my beloved items have really memorable prints, so they're difficult to wear often and remix frequently, as I'm doing here. This probably should say to me that I need to lay off the quirky prints when I'm shopping. It's not. Oops.
That said, I kind of had a suspicion that this skirt would become a 'favorite' item, since it is very me and very comfortable and very versatile, so I'm kind of okay with spamming the blog with it. Plus, this is one of my last tights-less pictures of the year, and I wanted to put it up before I waited too long and it became ridiculous in the dead of winter. Bask in my bloggy time machine of warmer days gone by, my friends. Bask, I say.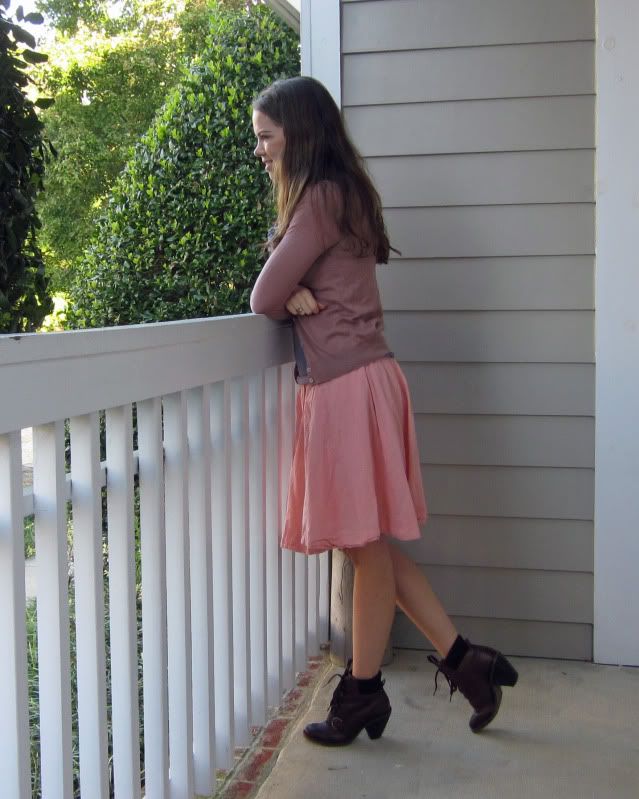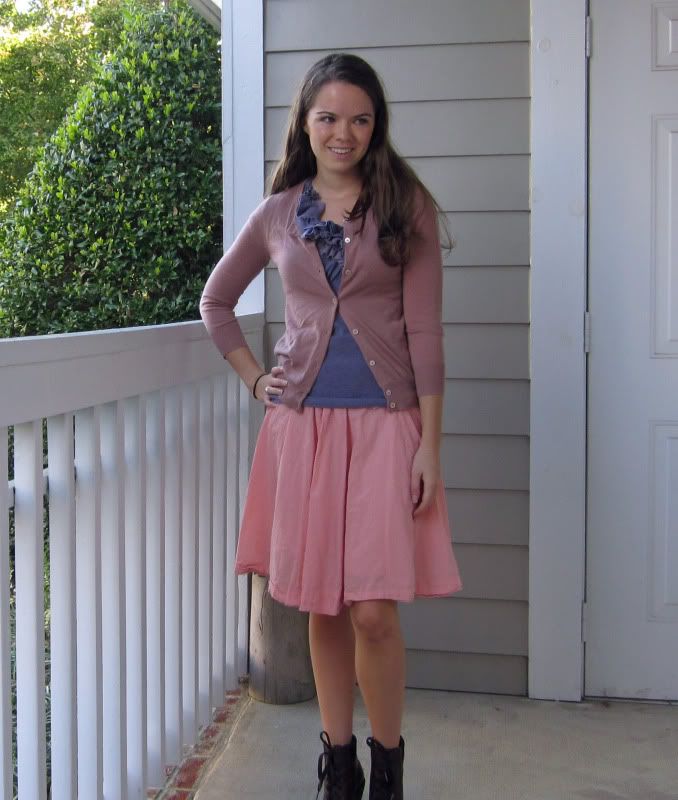 ModCloth Crepes on the Cape Skirt
Anthro Claudine Tee
JCrew warehouse cashmere cardigan
Anthro Sweater Cuffed Booties