Good evening! I am very sleepy! Here is a silly outfit for you!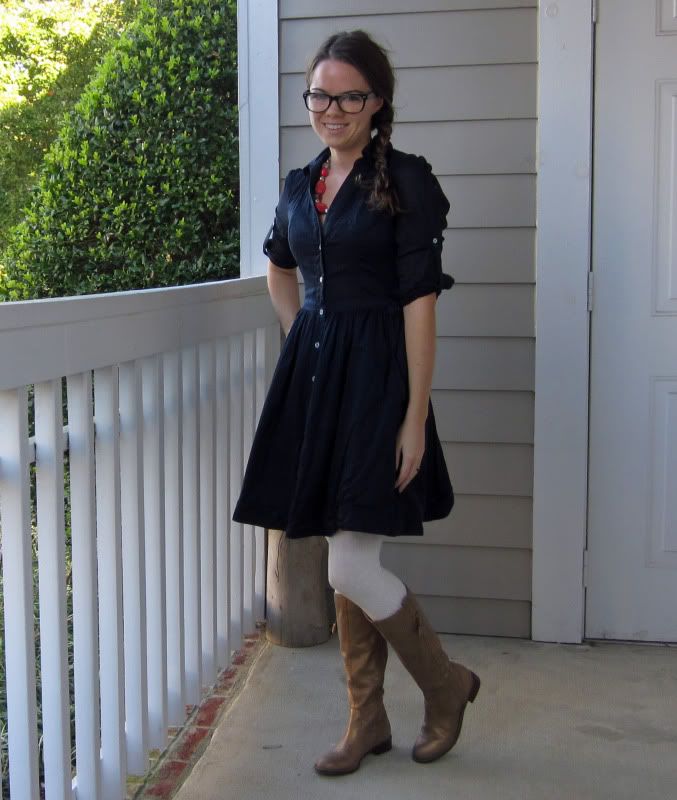 Anthro Reed Dress, Luminous Boots, Speckled Tights
UO (very fake) glasses
NY and Company necklace
Yeah, I'm super nerdy. Also sleepy. Did I mention sleepy?
PS: My Antilles bag arrived last week with super fast shipping. It is lovely and even better than what I'd hoped for. I love it. It will be in an outfit post soon. If you can manage to track one down, do it! $30 is a steal for something this nice, and it's super awesome and you should get one.