I've been having a serious case of Outfit Fail lately.
I blame the miserable heat. I feel like I've exhausted all the ways I can think of to come up with interesting outfits that won't make me melt, and thus I've fallen into wearing very similar derivatives that I don't think you'd be interested in seeing on the blog. I miss my cardigans. I miss my boots. I
really
miss my tights. I love tights so much that I've been browsing wool tights online even when it's 95 degrees in the shade.
It seems like our weather has finally reached a turning point and is headed for cooler places soon, so hopefully I'll be back to a bit more creativity around here. Until then, you get another slightly-less-boring-than-my-other-outfits example from last week. I love this skirt, did I mention that?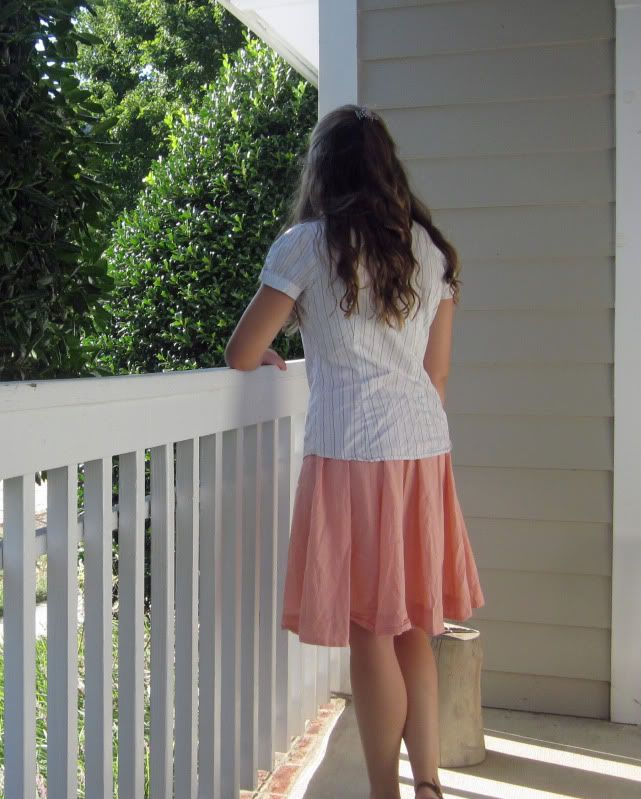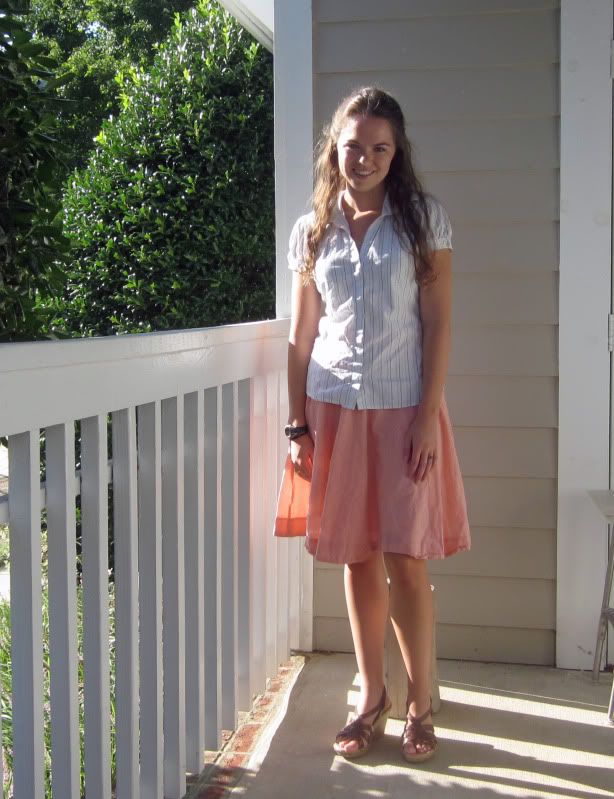 ModCloth Crepes on the Cape Skirt
Old, old Old Navy shirt
b.o.c. cates shoes