Hi! I am half asleep as I type this, so you'll have to make do with a short entry.
I wore this outfit on the same day that I read
What Would a Nerd Wear's
post about a very similar color scheme. Totally amusing coincidence. I ended up really liking black and pink, although mine was much less edgy than Tania's. And yes, this was right in the middle of Grant Hell. You'll notice that my hair is well on its way to Grant Hair status.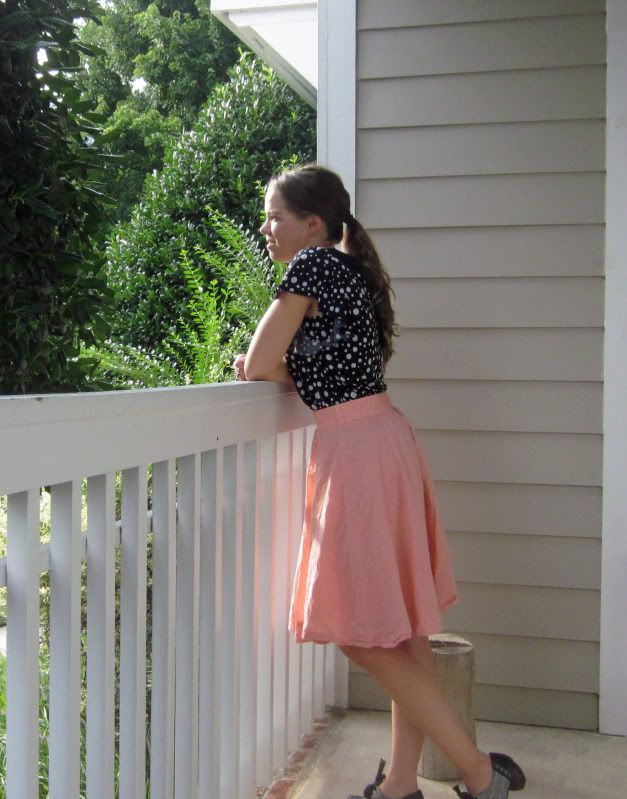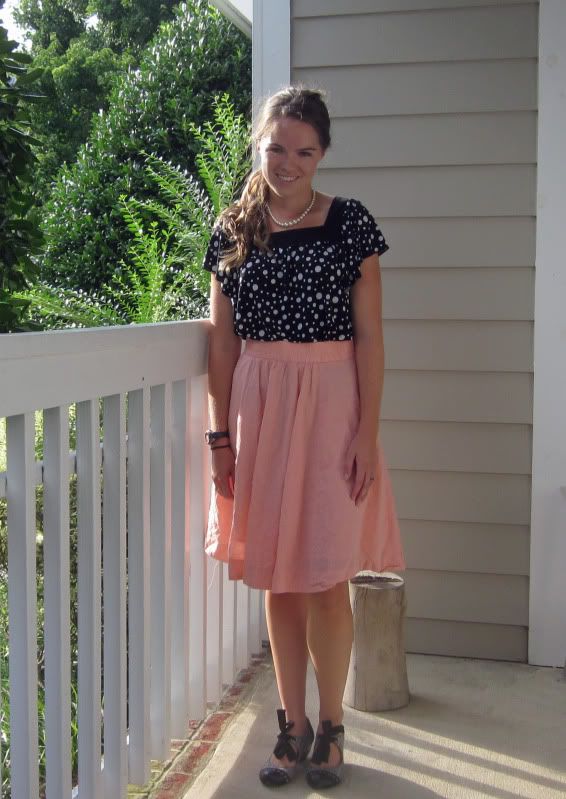 ModCloth Crepes on the Cape Skirt
Anthropologie Hallowed Halls Oxfords
Kohl's necklace
JC Penny top (veeeery old and un-loved)
Back to bed with me. Happy Tuesday!