Hello everyone! "Happy" Monday morning (ha). I had a relaxing weekend full of baking and cleaning and time with friends. I hope you enjoyed yours! Here's a (somewhat boring) outfit from last week, in which I wear pants again! Wow! This top always reminds me of fall. Can you tell I'm really eager to pull out my fall clothes?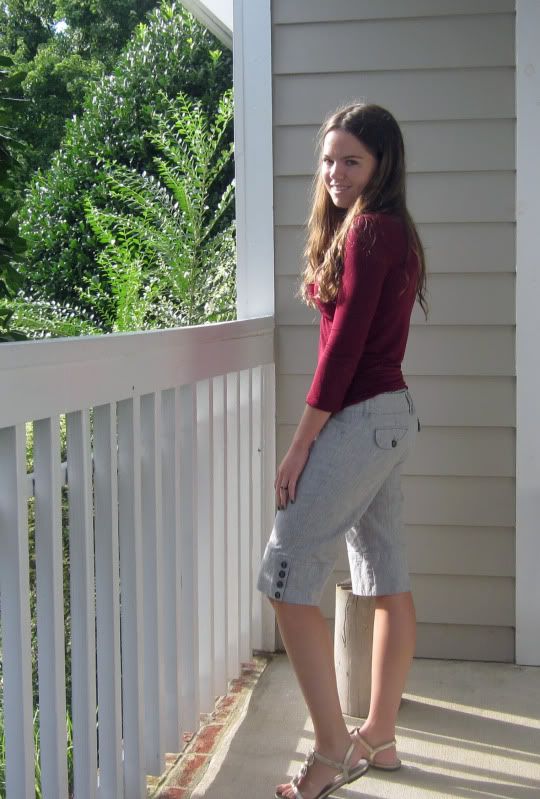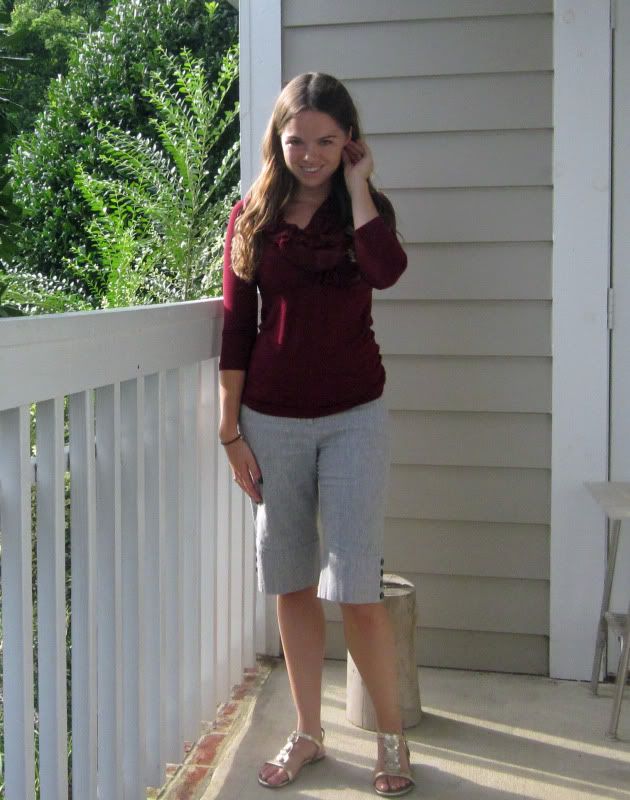 Anthropologie Wind Rippled Tee
Old JC Penny shorts
Cupcakes kids shoes (Rackroom)
Also, SUPER thanks to Laura at
Anthro Closet Chaos
for posting about the
Apple Pie Mary Janes
being on sale at iDeeli! I got the pink ones, finally, after months of stalking. They just shipped yesterday, and I'm really excited to get them. Let's hope they work since they're (gulp) non-returnable. So not my thing to do, but for $35 shipped, I couldn't pass them up. I'll let you guys know how they work!