Hi readers! I'm still in stress land, but I wanted to take a break to post an outfit for you.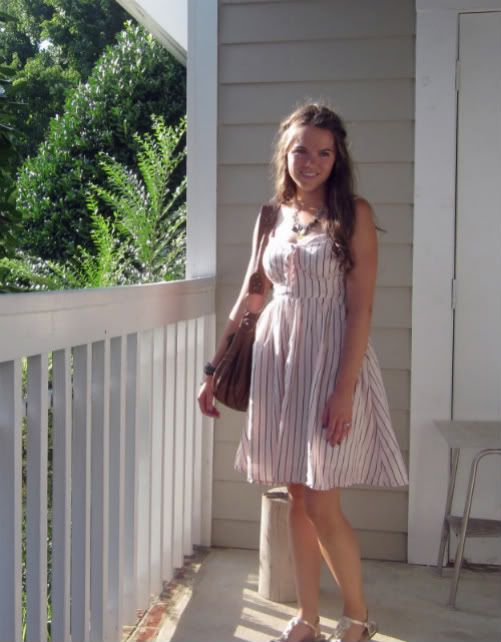 Look, I actually have a bag! This is my typical accessory for all my outfits, actually. It's either this or my laptop bag. Yes, that's right: I only have one purse, and it was a gift. What's wrong with me? I'm not sure.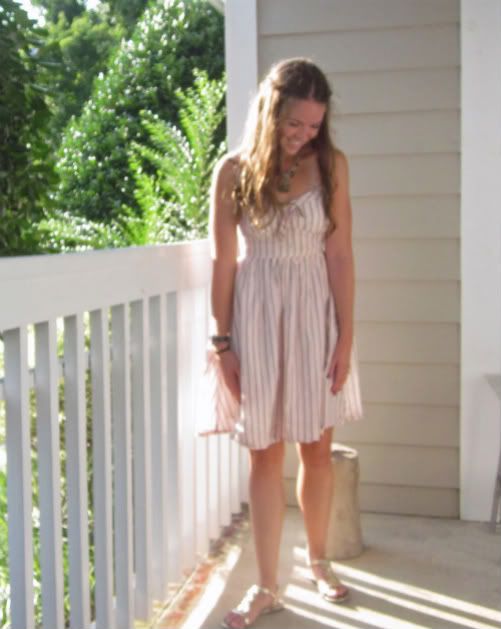 I'm going to go ahead and pretend that this picture is "artistically" blurry.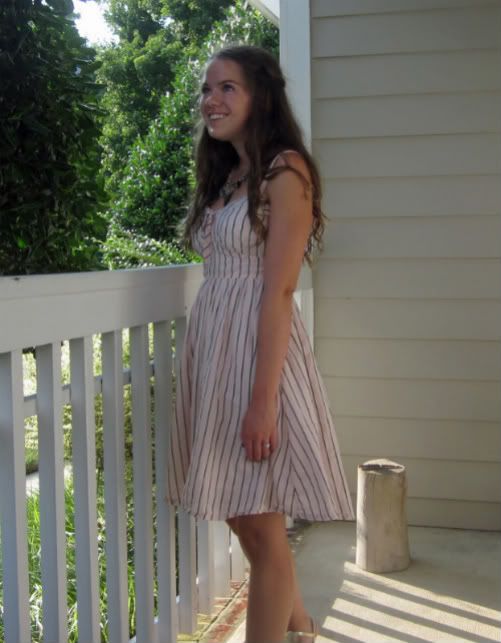 Target dress
Kohl's necklace
(much-beloved, best-shoes-I've-ever-bought) Rackroom kids' shoes
Okay, so in a stress-induced bout of shopping I've sort of already bought myself my congrats-on-not-being-killed-by-your-grant-Katie presents. I was inspired by
Molly's post on LBDs
and got myself
this lovely
when I noticed my size was back in stock. Yes, Molly's post on why you should re-think LBDs inspired me to buy one. What gives? Well, a loooong time ago, one of my favorite bloggers ever,
Maria
, posted
this outfit
. I loved it. I wanted it. I needed it. I had grand images of pretending I was an adorable first grade teacher in it. But I couldn't find a suitable black dress. I'm obsessed with wearing dresses as jumpers in the fall and winter, and I can see myself making a ton of Maria-inspired outfits if this one works out. Now I just need the perfect striped shirt...
I also got
some of these
. I'm obsessed with this shampoo, and it was love at first sight when I found it at Disney World last spring during my trip. It's the only shampoo I've used since. The swim repair one is amazing for you mermaid wannabes out there!
Now, if I want to get these presents, I'd better get back to work, so I've gotta go. Do you like rewarding yourself for a job well done? Better yet, are you like me, planning out your reward in advance?