*waves sheepishly* Hi everybody! First, I've got 70 followers now! HI FOLLOWERS. I love you! I'm going to have to do a giveaway if I ever get to 100, let me tell you. Now to think of something cool to give away. Hmm...
That said, I don't deserve you. Why? Because I've been pretty much abysmal at posting lately. Please don't hate me. I have an excuse! I've got a massive grant I've been working on for the past week, and it's kicking my butt. But here's an outfit to thank you for sticking with me. I've got a bunch of backlogged pictures to post, and hopefully I'll be back to normal when this grant is done on Monday!
Okay, with these pictures I had to stop being in denial about this skirt being too big. Luckily I've since acquainted it with my dryer, and it fits a little better now!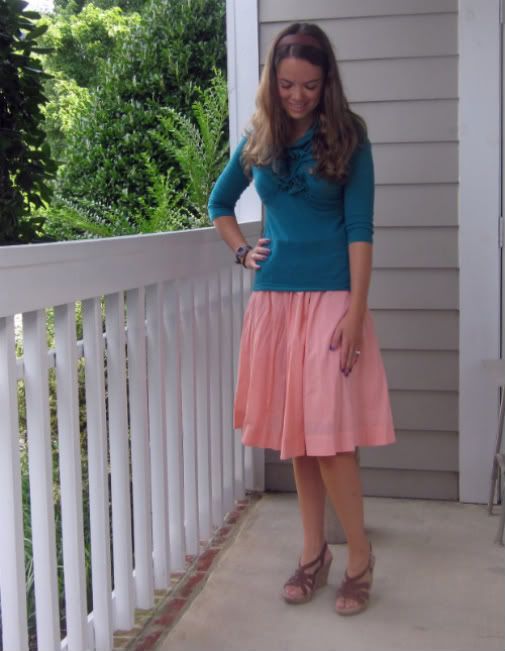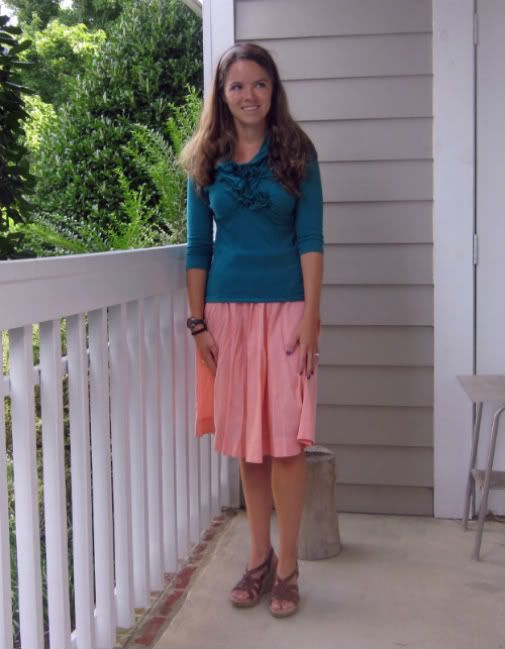 Wind Rippled Tee, Anthropologie
Crepes on the Cape Skirt, Modcloth
b.o.c. Cates shoes, Belk
Headband gifted from Mom a few years ago
See my purple nail polish? It was painted in honor of my swim team's Championship meet (our team color is purple) -- yeah, that's how old this photo is. I had to finally take my purple polish off a few days ago after being in denial about swimming being over for far too long. Hopefully I'll have the mental energy to adopt a new color soon. =)