Sometimes, creativity strikes me in the morning. Usually I respond by beating it over the head with a good dose of "What are you thinking? You can't wear that in
public
!" But sometimes I give it a chance, and this was one of those times. What to do with the lovely Maryam Tank? It's so pretty, but it's a little big on me, and it's way too early for fall sweater layering season. How to solve this problem...
Why, layer it between a t-shirt and a skirt and pretend the whole thing is a dress, of course!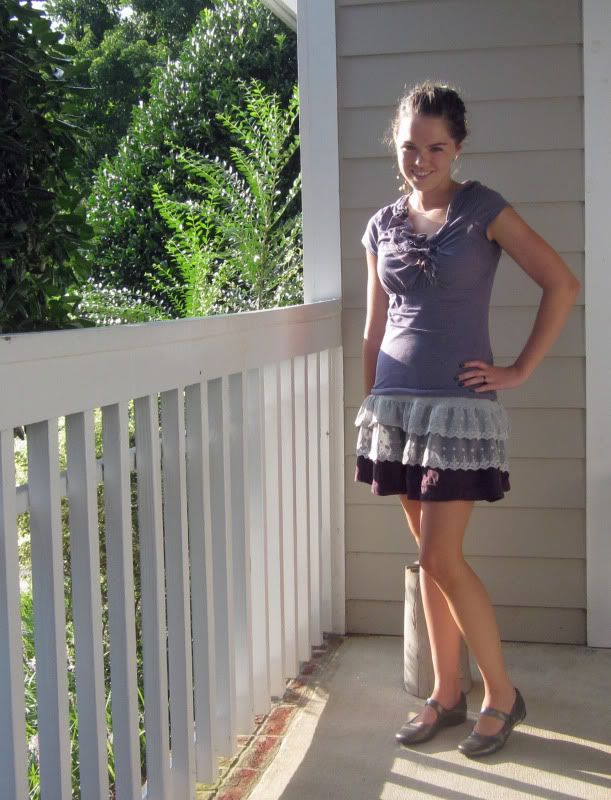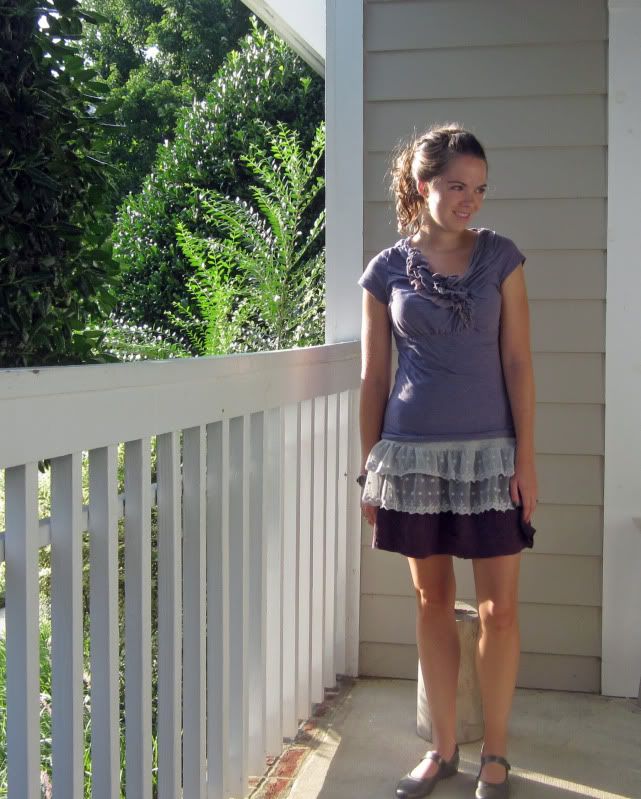 Claudine Tee, Anthropologie
Maryam Tank, Anthropologie
UO Skirt
Softwalk shoes
Overall I was really happy with this outfit and received quite a few compliments on my "skirt" or my "dress." You know what this means, folks? Yep, I
tricked people into thinking I knew how to get dressed.
I'm a sneaky scientist, oh yes I am.