First, a quick APB: my lovely sister Ria has been searching for a
Southern Chorus Shirtdress
for some time now. She's interested in sizes 0-6 and is willing to pay a pretty good price for one, so if you have one to part with or any leads, please drop her an email at
soragrrrrrrl@yahoo.com
(yes, with that many 'r's =P).
Thanks so much on behalf of my sister!
And now, my OotD. I thought it was appropriate to post an outfit featuring a dress that Ria gave me for Christmas in this post: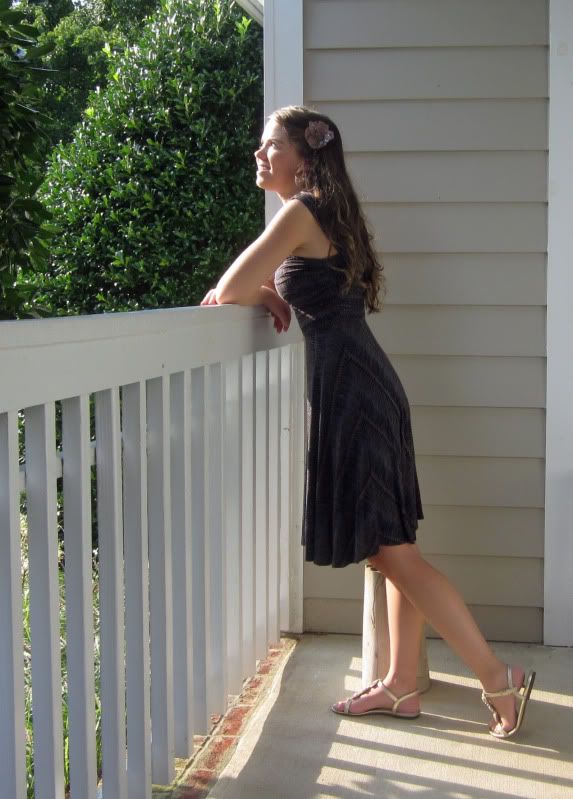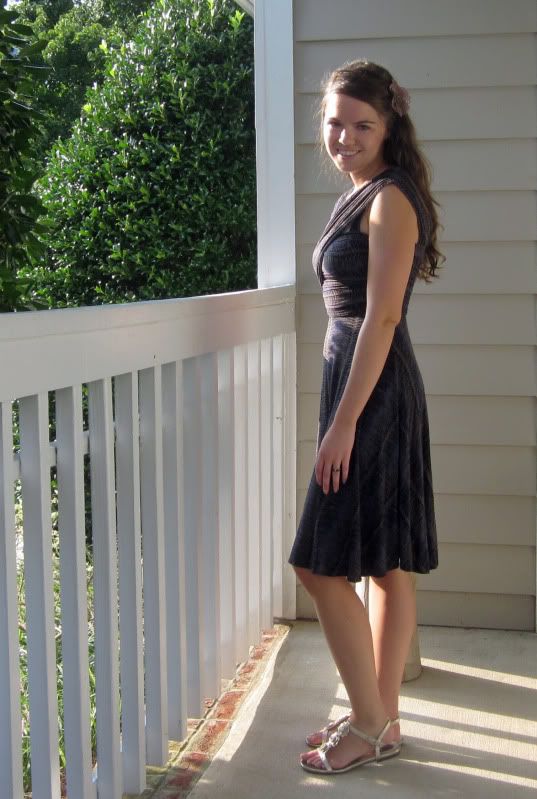 Dreamy Drape Dress (Anthropologie, from Ria)
Anthropologie flower clips that I cannot remember the name of after a long run
Cupcake kids shoes from Rackroom
On another note, I ran 7.3 miles today! Long Run, I'm catching up on you!