EDIT: My sister Ria is in search of a Linked Hasu Tote! If you see one in your travels, could you please email me? Azelma (dot) Roark (at) Gmail (dot) com. Thanks so much!
Hi guys! How are you? I hope you enjoyed your holiday weekend. I sure did, but I need another break already. These 12-hour days are killing me!
This outfit is made up of things that are super old (I can't even remember where the dress and jacket are from) plus my new kids' shoes, which I have pretty much been wearing to death. I am a big fan of breaking fashion rules, so of course these photos were taken
before
Memorial Day. With the weather taking its annual turn into Miserably Hot Territory, I'm doing what I can to stay cool and reasonably work-appropriate.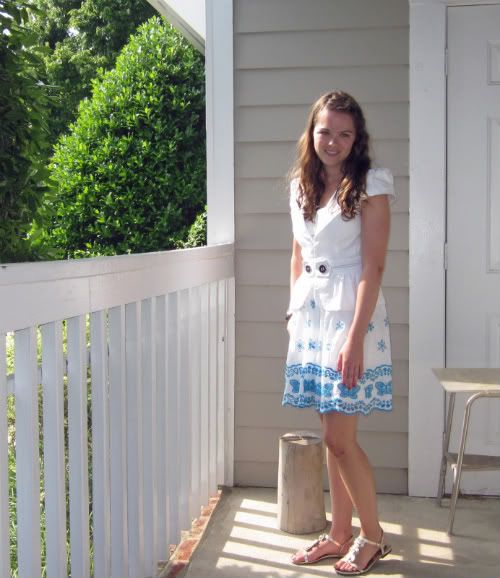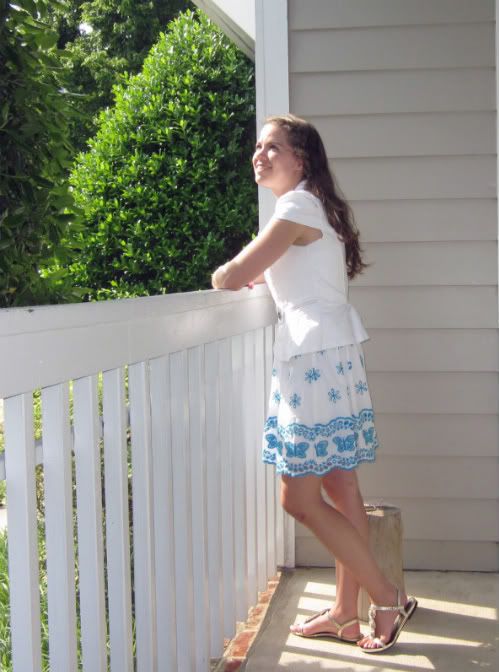 That's all for me today; I've got a meeting to prepare for at work, so I'll catch you all later. Oh, and as you probably know, free shipping is back at Anthro for card holders! Yay! Just in time for my birthday.
And
the kind Anthro Gods blessed me with an online discount code yesterday. I'm turning twenty-five this month, so I'm excited to make this quarter century birthday special.