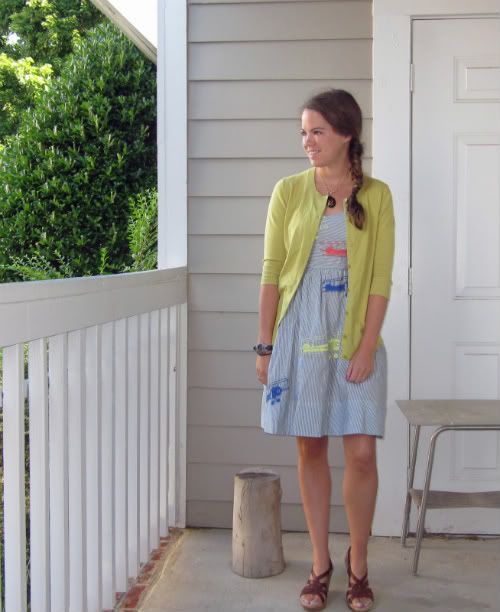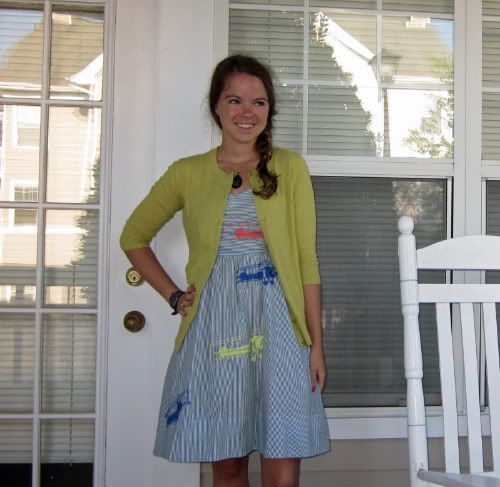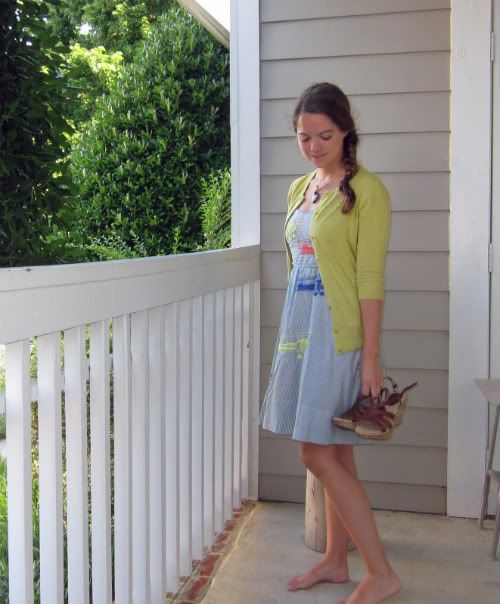 Wright Dress, Zodiac Heirloom Necklace (Anthropologie -- mostly-proud Gemini!)
b.o.c. shoes (Belk)
Cardigan: birthday gift from Mom!
Well, that's right, folks! Today I am twenty-five! It's a pretty surreal experience, as I so don't feel like a "mature adult." Hey, let's face it, I do the Hokey Pokey with three-year-olds at work: I don't think I'm ever going to be all that much of a mature adult. But that's overrated in my opinion. There's a line in "In This Diary" by The Ataris (a song that reminds me of my youth as an inexperienced swim coach) that goes "Being grown up isn't half as fun as growing up." I completely believe that that's true and thus have declared that I will never "grow up." I'm always going to be learning new things, expanding my horizons, and changing. I look forward to the new excitements that this year brings but am going to try my best to never lose the curiosity and enthusiasm that I see in my kids' eyes every day at the pool.
Also, my kids (an entire practice of them) sang Happy Birthday to me yesterday, and that's pretty much the best present you could ask for.
I've got a lot of fun things planned for the next few days which I'll recap later, but here's hoping I actually find something on which to use my birthday discount at Anthro before it's gone!
PS: My head is doing MUCH better, and thanks for your concern, everyone!