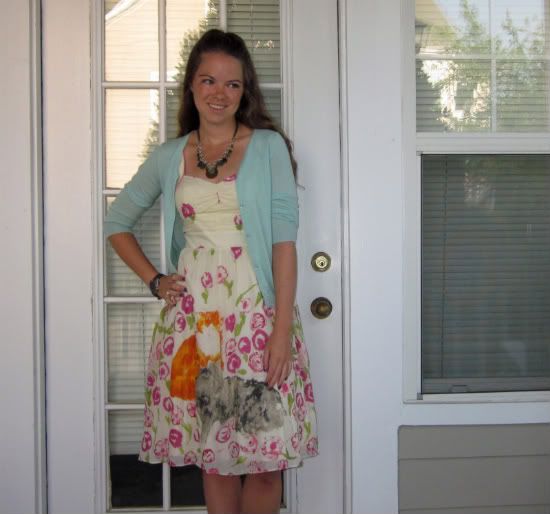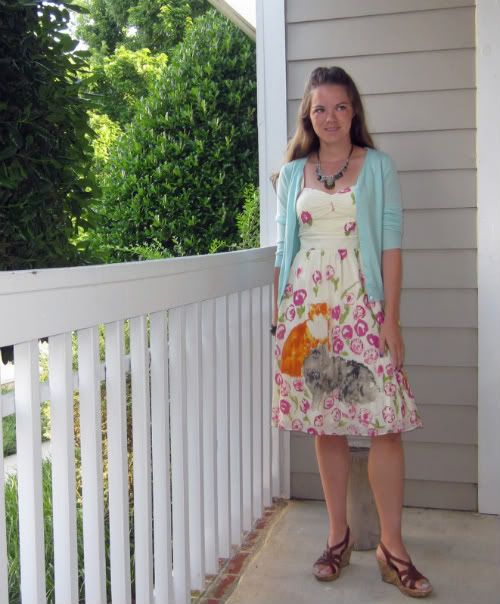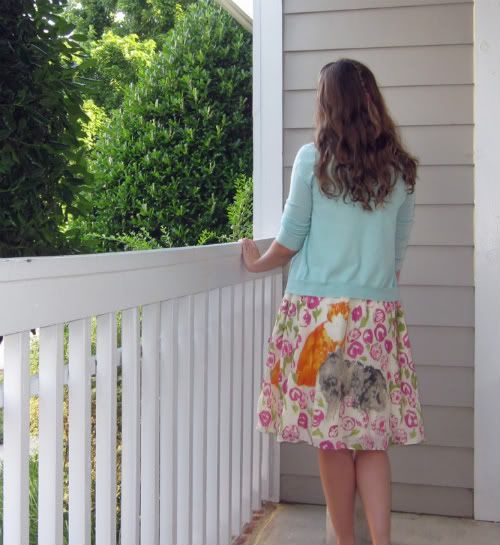 Botanical Stroll Dress (Anthropologie)
Cardigan: JCrew Warehouse
Shoes: b.o.c. concept
Necklace: Kohl's
I was really happy with how this (old, judging by my nail color) outfit turned out! The color combination wasn't something I'd normally reach for, but I think it worked. I'm still a newbie at pairing colors together, so I always love it when an outfit like this really works for me. This dress was my birthday present to myself last year, and I still adore it. I love cats. Maybe to unhealthy levels. Yes, I am a Cat Lady.
I'm bummed that I still haven't found anything at Anthro worthy of being my 25th birthday present, though I'm liking the
Superfluous Bellows Hoodie
. Is this not the cutest jacket ever? It's a little expensive for a hoodie even with my discount, though, so I'm waiting for a sale I think.
Speaking of birthday presents, I'm doing something pretty crazy tomorrow that I will post about soon, but I'm going to keep you in suspense for now. :D
PS: Argh, my last picture
would not resize.
I finally got it to behave in an effort to show you that I attempt to do something not-boring with my hair. I swore that I was gonna just leave it huge if this last try didn't work, too!