So despite the fact that my crazy busy life has driven me to thoughts like "I haven't washed my hair in three days, and you can't make me wash it today" or "Makeup takes five minutes, and that's five minutes I could be sleeping," sometimes I still like to get dressed up. Hey, this
is
me we're talking about here. This is what I wore to see Pirates of the Caribbean with one of my favorite labmates! (Excellent movie, but I think my favorite part was the mermaids. I have a bad habit of latching onto some random side plot that nobody else cares about. But, seriously.
Mermaids.
)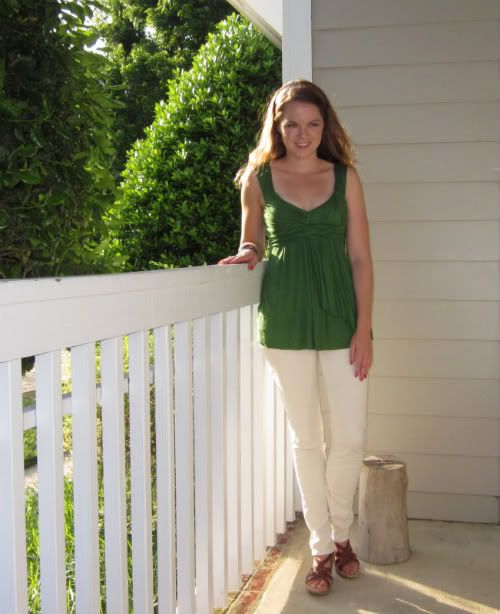 Chantico Tank, AG Stevie Cords (Anthropologie)
Shoes: b.o.c. at Belk
It was nice to join the world of the living for an evening, but then I had to get back to the world of a grad-student-slash-swim-team-coach! Which, coincidentally, is what I'm off to do now. See you guys later!