Word on the street is there's a big Anthro sale a-coming, gang! I wonder if this one will be more exciting than the last couple. I'm kind of bummed because I still haven't found anything I want to use my birthday discount on, but hopefully tomorrow that will change.
So this dress tends to do a disappearing act in my closet. Maybe it's the dark color, but I somehow end up losing it for months at a time and then rediscovering it. I always feel like a miracle happened when I find it again, as it's usually gone just long enough for me to forget I have it. It sure is cute, though, so I hope I can manage to keep track of it this time! Yet another really easy and comfy look for our miserably hot southern summers. =)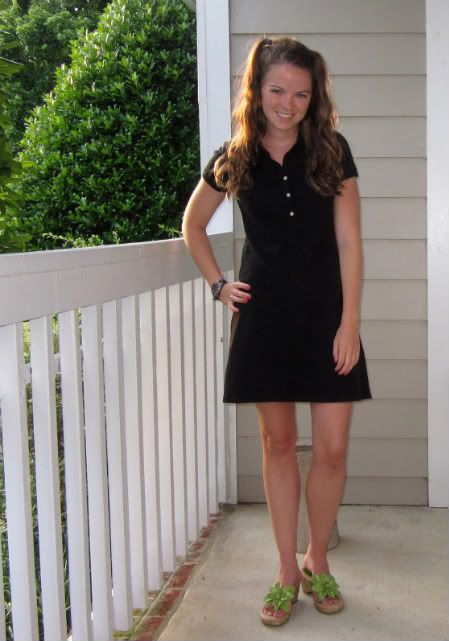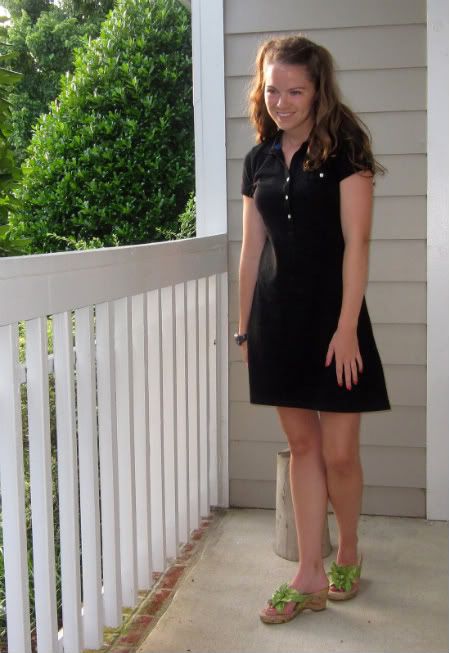 Dress: Old Navy
Shoes: Born Concepts at Belk
Have a great night, and I hope you get everything you want at the sale!