Hi folks! You might be wondering what I did for my birthday. Well, turns out that on Friday, my OOTD looked like this: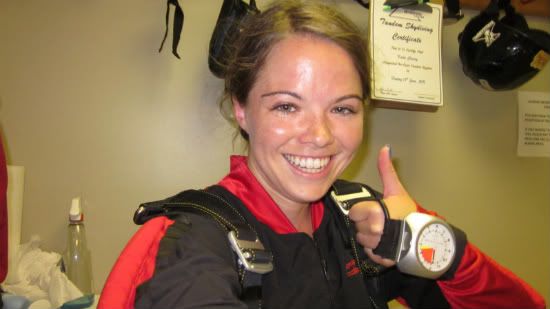 ... So I could look like this: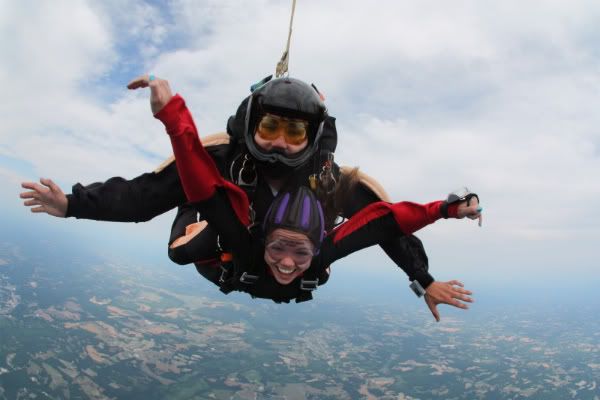 Yep, that's right: this cute scientist jumped out of an airplane on Friday! It was
so much fun
, and I highly recommend it. Yes, I'm a little crazy, but if you like thrills, I'm pretty sure there's nothing better out there. My instructor and all the staff were fantastic, and it was a great experience. I was actually much more terrified the day I did my oral qualifying exam. It was definitely the most exciting sixty seconds of my life. There aren't many things that are more awesome than Anthro, but the chance to fly might be on that short list. ;)
And to keep this post a bit on topic, here's an old outfit photo, which I hurriedly snapped before dinner with my visiting family right before a big storm: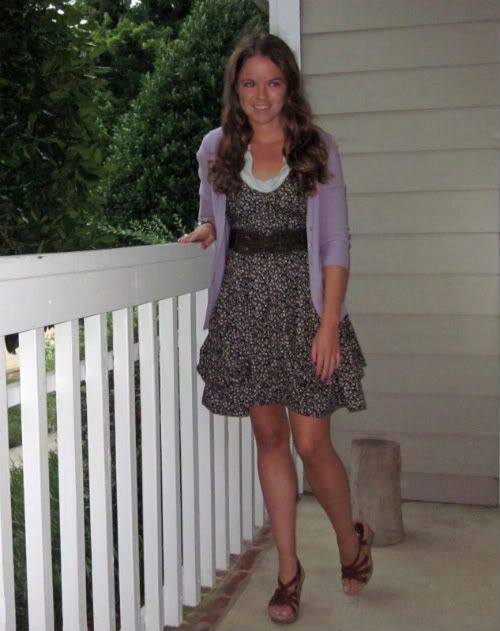 Gathered Alyssum Dress, Climbing Cowlneck, Looping Lanes Belt (Anthropologie)
Cardigan: JCrew Warehouse
Shoes: b.o.c.
What's the craziest thing you've ever done? Would you ever skydive (or have you been)? If you have any questions about my first* jump, I will try to answer them!
*Yes, I'm going again. I've already bought another ticket. What is wrong with me??