On swim team, a watermelon is something that you grease heavily with Crisco, chuck into the pool, and watch with delight as a few dozen small humans hilariously try to drag it out of the pool. No, seriously. This is a swim team tradition. Swimmers, back me up here. I had my own traumatic experience with greasy watermelons around age six. Big watermelon. Big older swimmers. Small Katie. You get the picture. Still, when I think watermelon, I totally think the interesting shenanigans that can ensue when a bunch of kids are trying to get one out of a pool.
I also think of this outfit. I thought the colors were very festive for one of my sad last days of swim practice.
Also, I swear I own other clothes, but I love these UO skirts so very much, and they're excellent for wearing during the nastiest days of summer. Machine washable and heat index of 110 go together, don't you think? I would promise to wear other clothes soon, but my purple one just came out of the wash, so... Um. Maybe this is a good time for a 30 for 30 challenge?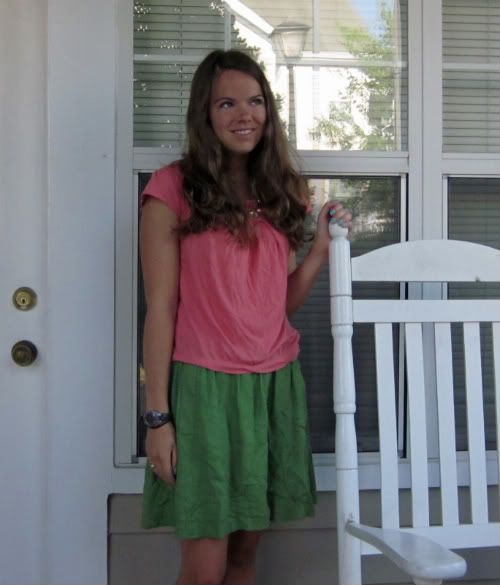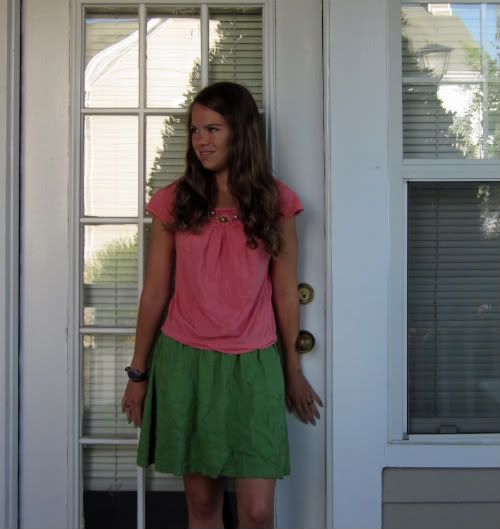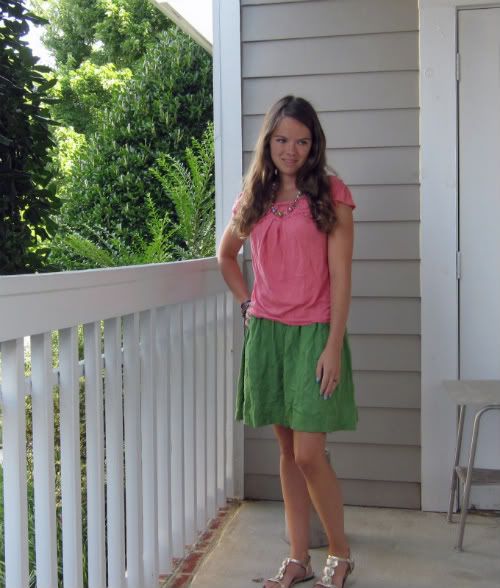 Skirt: Urban Outfitters
Top: Loft, super old
Shoes: Rackroom (Cupcake kids)
Necklace: From my work hospital
PS: How relieved are you guys that Anthro pulled their very-bad-idea diming out of old online items?? I know my poor grad student self cried I-will-never-buy-Anthro-again tears on Tuesday morning, so I'm very glad they saw reason and I can go back to popback hunting. Okay, maybe I didn't cry. Or did I?