I'll be honest: I'm having a sad night. I've been anticipating the end of swim team and missing swim teams past and generally feeling sorry for myself. In an attempt to counteract this, I'm going to post my insanely simple but pretty cheery July 4th outfit: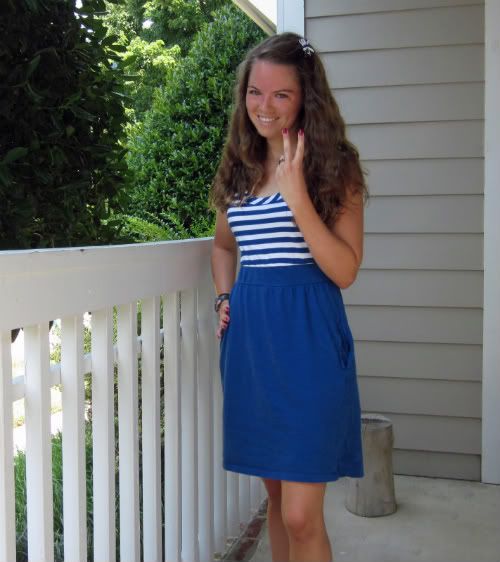 July 4th nails! Also, this is what my hair looks like after two days of French braids. (And uh, maybe some chlorine. Pretend you didn't read that.)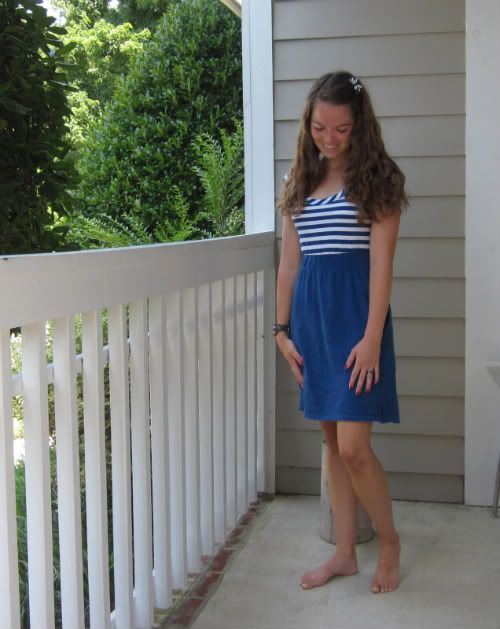 Dress: Old Navy
Barrette: From my sister
Shoes: I'm too cool for them
I think I'm going to continue this pity party by heading off to sleep, but here's hoping there's a good Anthro sale to wake up to. My spirits could use some uplifting around here, Anthro Gods. Also, I still have gift cards that need spending. Hint, hint.