Good evening! I have an outfit for you!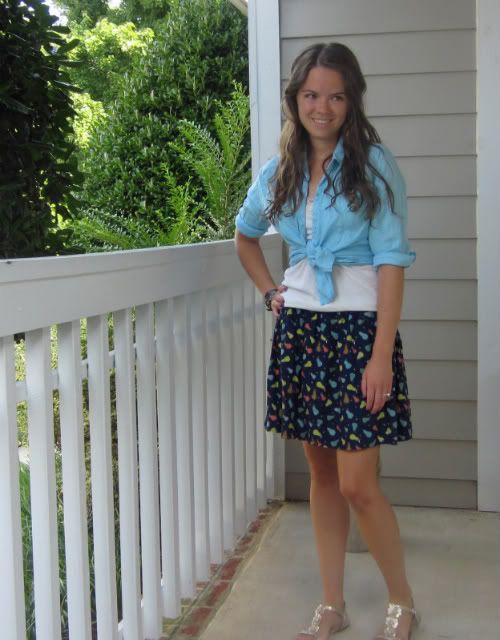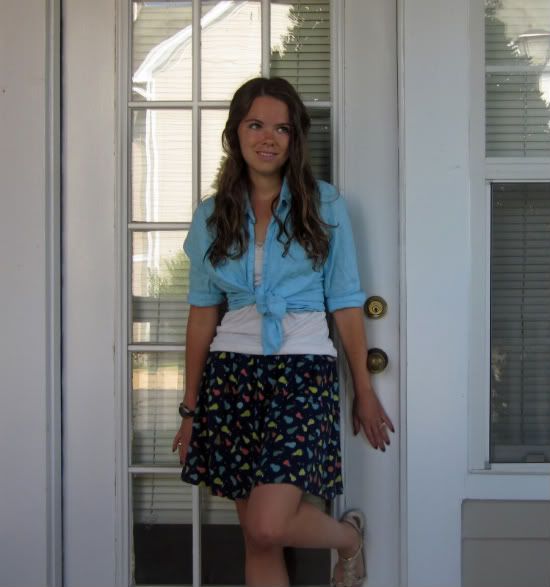 I don't normally wear this shirt, as it's too big for me, and I definitely don't wear shirts tied like this very often, so this was an out-of-my-comfort-zone outfit for me again. But when I noticed how great it looked with my crazy U.O. pear skirt, I had to try it. I was pretty happy with the result! I've been loving the look of casual skirts and dresses lately.
In other news, this heat-index-of-110-plus is killing my fashion creativity, and that is sad. Hopefully when things cool off even a tiny bit, I'll have something else to share with you besides the same old "just enough cotton clothing to be work appropriate" outfits. And I'm the one who
likes
hot weather, but this is too much!
Hope everyone is keeping cool(er than me?)!