Hi readers! How are you? Did you do anything exciting this weekend? I jumped out of a plane again!
Yes, that's right. I'm that crazy. This time was even better than the last. I got to do a lot of new things like count off the plane exit, do freefall turns, learn a lot of cues and hand signals, and pull the ripcord. Next time I'm going to learn tracking, which means moving forward during freefall. I'm still trying to decide if I want to do Accelerated Free Fall (a program that teaches you how to jump by yourself), but I'm definitely going to go again. This is one "hobby" I never thought I'd call mine!
My swimming kids had their charity fun meet today, which means there's officially only one week left in the season. I'm sad, but also looking forward to my schedule and life going back to "normal." Our meet today was a bunch of silly relay races to raise money for local children's hospitals, and all the kids had a great time. The highlight of my morning was challenging a 6'6 easily-twice-my-size guy to a Very Serious doggy paddle competition. I'm never one to turn down a challenge. ;)
This is another one of my new Urban Outfitters skirts purchased during my No-Taylor-Swift Concert Disaster. I've been looking for some solid, casual skirts like this one, and I'm loving it so far. I wore this to a baseball game last weekend with my friends.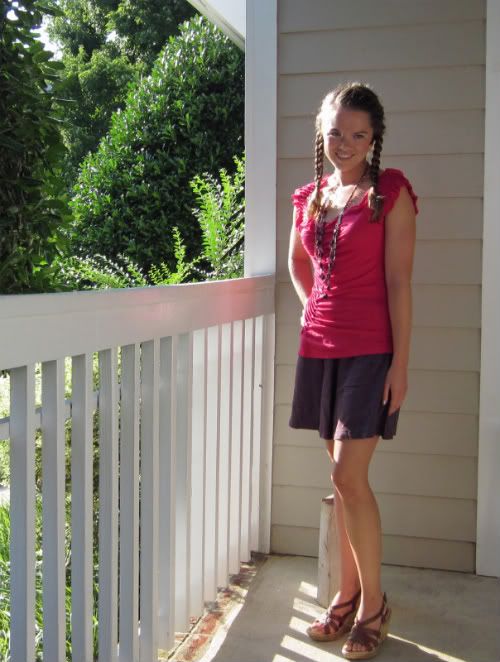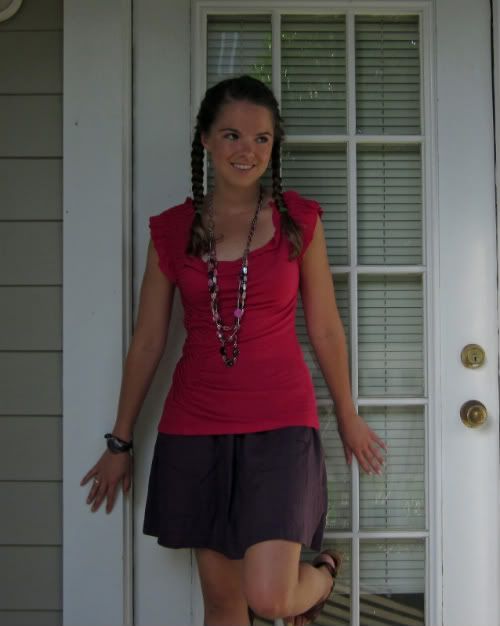 Climbing Cowlneck (Anthropologie)
Skirt: UO
Shoes: b.o.c. cates
Necklace: Super old NY and Company